Sponsor
Announcing the First-Ever Sponsorship Excellence Award Winners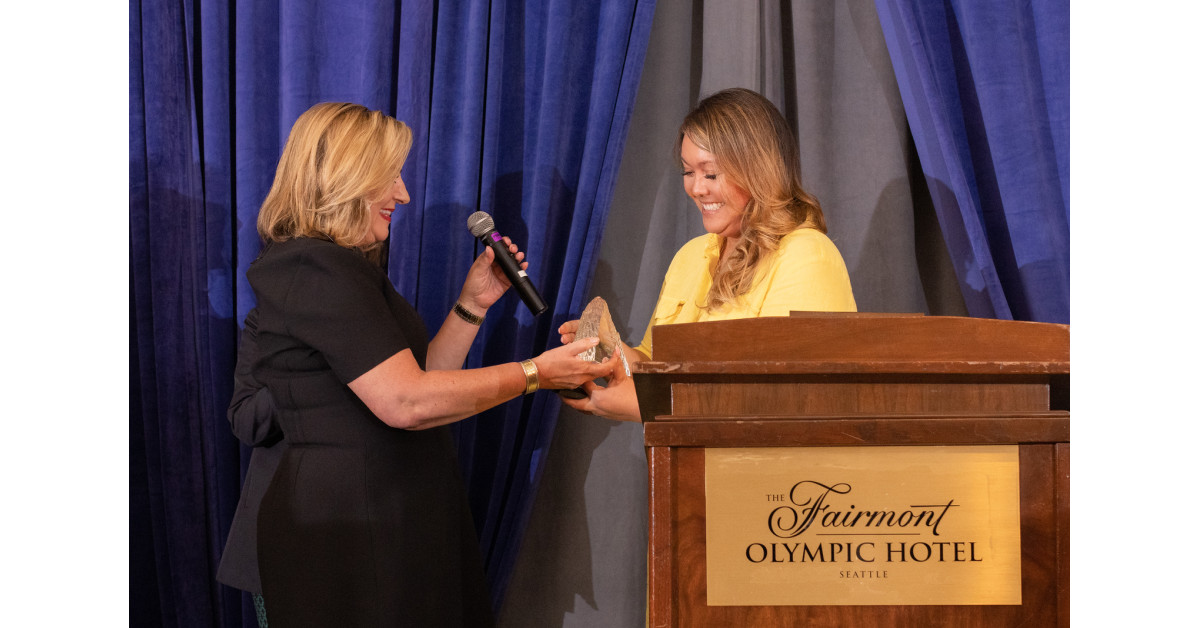 Sponsorship leaders recognized for their groundbreaking work in sponsorship marketing, including Golden State Warriors, Smartsheet, Laura Day, Chipotle and Jarreau Smith.
Press release
–

October 7, 2022 6:00 a.m. EDT
SEATTLE, October 7, 2022 (Newswire.com) –
The powerful impact of sponsorship is more widespread than ever, which is why the Sponsorship Marketing Association (SMA) has created the first-ever Sponsorship Excellence Awards. The Sponsorship Excellence Awards took place on Thursday, September 29 at the Sponsorship Summit in Seattle. Industry leaders from around the world have come together to celebrate the achievements of friends, colleagues and industry leaders.
"It's such an honor to come together and celebrate those who inspire us, while recognizing newcomers who will continue to shape the future of our industry," said Paula Beadle, CEO of the Sponsorship Marketing Association. "It was a the honor of recognizing the outstanding achievements of game-changers who are revolutionizing the world of sponsorship."
The following winners were awarded:
The Golden State Warriors received the Innovation Award, because of their work uniting sport, entertainment, technology, partnerships and community in a new and authentic way. The Warriors have forged state-of-the-art partnerships that have created a cutting-edge fan-consumer ecosystem.
Laura Day received the Lifetime Achievement Award. Day has held several leadership positions in the sports industry during his illustrious career. Laura is in her 25th season with the Minnesota Twins and has served as the franchise's executive vice president and chief business officer since 2016. Laura helped launch Xcel Energy Center as one of the first Minnesota Wild employees and held a position with the Minnesota Vikings.
Smartsheet received the Social Impact Award for his amazing Sponsor X Initiative. Smartsheet has taken a bold approach to reimagining how sponsorships can be used to increase awareness and impact for a greater cause. Smartsheet is a great example of goal-driven partnership development.
Chipotle received the Buzzworthy Award after "breaking the ice" with a mixed reality campaign which was unveiled at a Colorado Avalanche hockey game earlier this year.
Jarreau Smith received the Rising Star Award. Smith has created opportunities for building meaningful partnerships at the Loveland Living Planet Aquarium. Smith is also Chair of LLPA's Diversity and Inclusion Committee.
The winners of the first-ever Sponsorship Excellence Awards have set the standard for inspiration, innovation and leadership for the future of sponsorship. The Sponsorship Excellence Awards will be held annually.
Read the full announcement HERE.
About the Sponsorship Marketing Association
The Sponsorship Marketing Association believes in the power of referral marketing. The Association's mission is to strengthen, unify and champion the continued growth of sponsorship marketing and to elevate the standard of excellence throughout the industry. The Association provides resources, ideas and inspiration to help sponsorship marketers thrive. Visit www.sponsorshipassociation.com.
Source: Sponsorship Marketing Association
.

#Announcing #FirstEver #Sponsorship #Excellence #Award #Winners