Sponsor a child
Author event at Camden Library explores single men's struggle to adopt children in Ukraine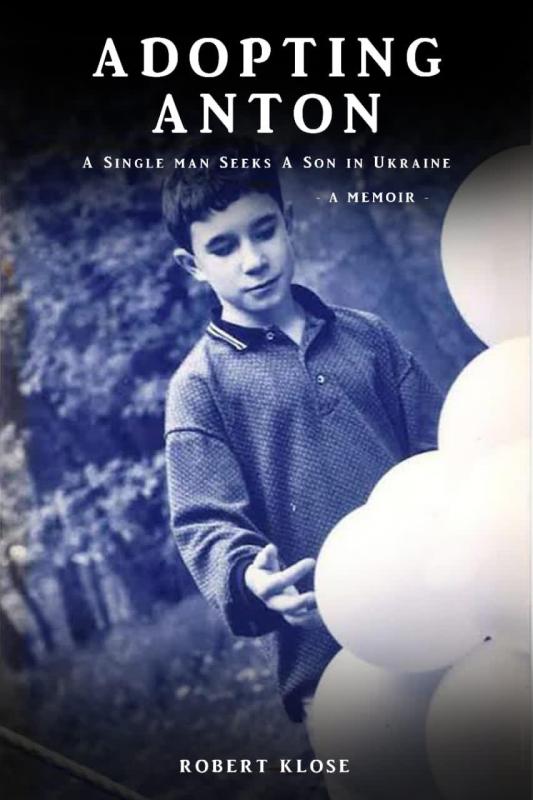 CAMDEN – On Tuesday, October 25 at 6.30pm, Camden Public Library welcomes author Robert Klose back for a presentation of his new memoir Adopting Anton: a single man is looking for a son in Ukraine. The book details the story of Klose's determination to bring a five-year-old boy to a new home in America, but not knowing, until the last moment, whether his efforts would result in failure or success.
The program will be offered to an in-person audience in the Camden Public Library's Picker Room.
Single women have a long and successful experience as adoptive parents, but single men looking to adopt have had a harder time. And yet, the need for role models in this regard exists, if only to offer hope to those men who want to adopt but are discouraged by the enormity of the challenge. Available children tend to live in both traditional and conservative countries and think in terms of "mother and child" but rarely "father and child", according to the library, in a press release.
Assuming that being an adoptive parent already would facilitate a second attempt (Klose had previously adopted a boy from a Russian orphanage), Klose nevertheless faced a Ukrainian bureaucracy hampered by his Soviet background, as well as the vagaries of personalities in whose hands his fate would rest. The result is a harrowing tale full of both picaresque and likable characters, with all actors, including the author, playing their roles in the chaotic aftermath of the 9/11 terrorist attacks.
Robert Klose teaches at the University of Maine. He contributes regularly to essays for The Christian Science Monitor. His work has appeared in Newsweek, The Boston Globe and various literary magazines. He is the author of six books including, another adoptive title, Aloshya: a single man finds a son in Russia.
.

#Author #event #Camden #Library #explores #single #mens #struggle #adopt #children #Ukraine