Sponsor
Brown to sponsor WaterFire lighting on October 22, with community and student activities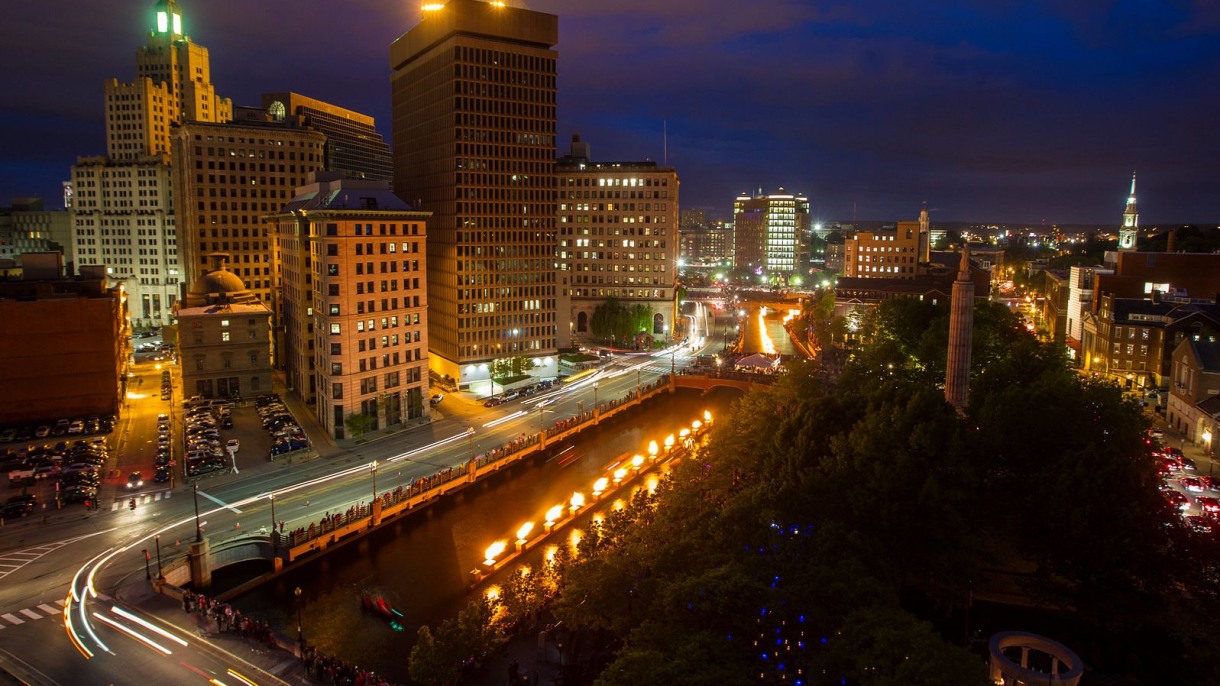 Beginning around sunset, the Saturday night lighting will include a diverse lineup of public performances and events featuring Brown's student organizations. A capella performances will fill the streets with music from the Ursa Minors and Shades of Brown, as well as Beauty and the Beats, a troupe that performs popular Disney songs. DAEBAK K-Pop, a group that performs Korean pop music, will join other dance groups, including Brown Salsa Club. Additionally, Art for Service – a student-led group known for creating murals in public spaces – will lead a live painting event capturing views of WaterFire throughout the night.
Other Brown-affiliated groups holding various activities for the public include the Warren Alpert Medical School. To celebrate 50 years of impacting medical education, the medical school will present MEGA Lungs, an educational exhibit that lets visitors step inside an inflatable replica of a human lung. Visitors can learn about the different structures and normal functions of the lungs, view examples of lung trauma and disease – including lung cancer, the leading cause of cancer death in Rhode Island – and see displays explaining some of the latest respiratory medical treatments.
A range of Providence-based community organizations will also be featured. Visitors can also enjoy pop-up art installations, including inflatable art by Pneuhaus and a glass blowing station run by Gather the glass. Other participating community organizations include Providence Performing Arts Center and Gallery Night Providence.
#Brown #sponsor #WaterFire #lighting #October #community #student #activities