Sponsor
Case IH new Fieldays sponsor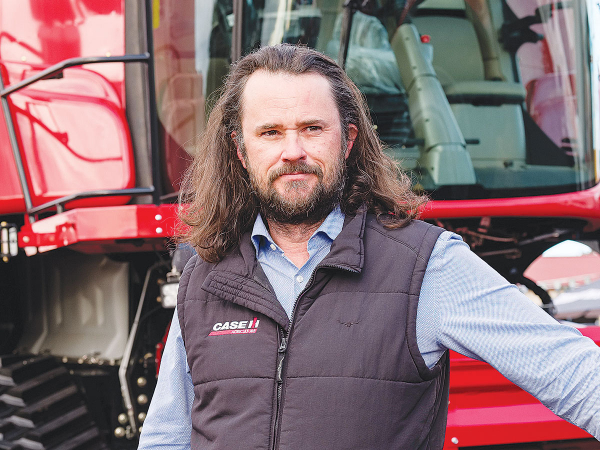 After a short hiatus, New Zealand's National Fieldays event is back – with a brand new sponsor.
After a forced postponement of its normal June timeslot – the first in the event's history – its return later this month will herald the arrival of a new premium sponsor, agricultural machinery company Case IH.
"National Fieldays is a key date in the New Zealand agricultural calendar, so we are very proud to support it and help ensure it can continue to go from strength to strength. The event is an opportunity for the New Zealand agricultural sector to come together and celebrate the drive and innovation of our MARK DANIEL This email address is protected from spam. You need JavaScript enabled to view it. an industry that has continued to thrive despite recent challenges," said Murray Grant, CNH Industrial Commercial Manager – New Zealand.
"Case IH and our dealers have always been enthusiastic participants in the National Fieldays. We appreciate what a valuable opportunity this is to meet our customers face-to-face – something we haven't been able to do in some time – and showcase our latest AFS machines and products to local and global audiences. "
Pete McCann, managing director of Case IH Australia/New Zealand, says this is another big step for the brand in the New Zealand market, following distribution changes introduced by parent company CNH Industrial at the start. July.
"Returning the distribution of CNH Industrial machines in New Zealand in-house has been the start of an exciting new chapter for us," he adds. "While this new sponsorship deal truly caps off what has been a great year and cements our commitment to this important and growing market. We look forward to this new partnership and to working alongside the organizers to bring the maximum to the event.
As part of this year's Fieldays, Case IH is also sponsoring a tractor draw, with Case IH tractors involved in the event each day.
.

#Case #Fieldays #sponsor