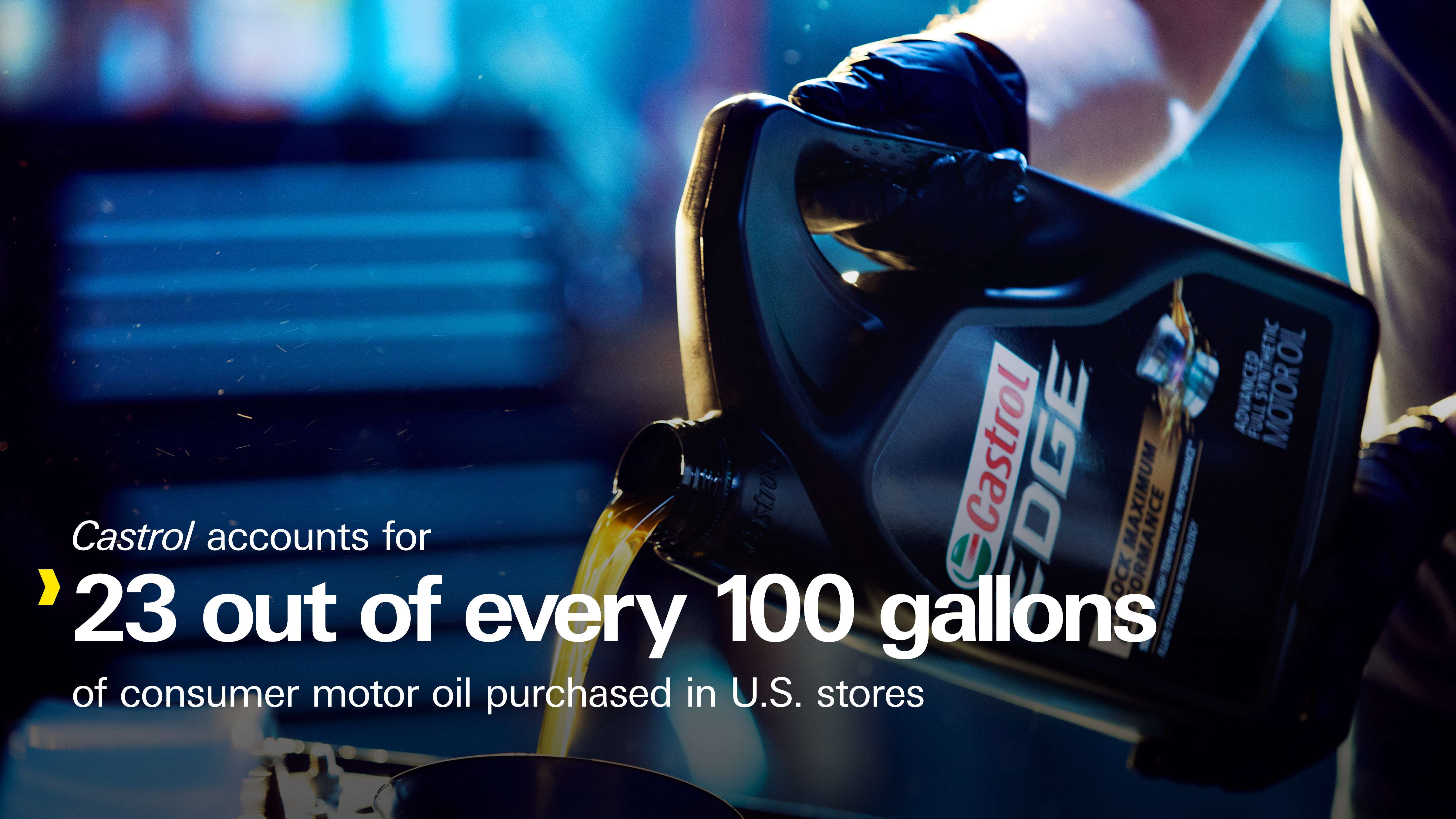 Castrol in the United States
In the United States, Castrol is a top choice for motorists changing their own oil, as well as being a leading supplier of lubricants to the growing wind industry. Our metalworking and machining fluids are essential to the production of components for the automotive and aerospace industries. Our production fluids are at the forefront of petroleum exploration and production in US Gulf waters and our specialty greases and lubricants have played a key role in space exploration for decades.
e-Fluids for electric mobility
In June 2021, Castrol announced the launch of Castrol ON, our e-Fluids brand for electric mobility, which will work to create a new era for electric vehicles (EVs). From transmission fluids, which are already inside many EVs already on the road, to greases and thermal fluids, these products keep EVs running smoothly and efficiently while staying cool. Castrol e-Fluids also supports equipment used at sea to transfer power from a combustion engine or electric motor to a propeller or thruster. Castrol e-Fluids are already used by more than half of electric and hybrid vehicle manufacturers.
We've developed these e-Fluids in close collaboration with industry partners, including the Jaguar Racing Formula E team, so our technologies have been tested to their limits on the circuit before they're even released. reach the road.
"Castrol has a long history of innovating and providing cutting-edge solutions for emerging technologies. Our new Castrol ON range offers OEMs [original equipment manufacturer] partners a full range of advanced e-fluids to meet the demanding technical requirements of electric vehicles.
Laura Posadas, President, bp lubricants Americas
Carbon neutral product mix
We also produced a diverse mix of Castrol carbon neutral products, including for passenger cars (EDGE Professional), for the wind industry (Optigear) and carbon neutral lubricants for the commercial trucking industry (VECTON).
Digital innovation
In the wind sector, Castrol has a joint venture called ONYX InSight, a digital monitoring platform that helps wind farm operators track turbine health, optimize maintenance and reduce operating costs. ONYX InSight has deployed this technology on thousands of wind turbines in the US wind market.
Low carbon partnerships
Castrol also offers low-carbon solutions through external partnerships, such as our sponsorship of the NASCAR Roush Fenway Racing (RFR) team.
#castrol #House