Sponsor a child
Children's Hospital New Orleans recognized for nursing excellence as it embraces continuous growth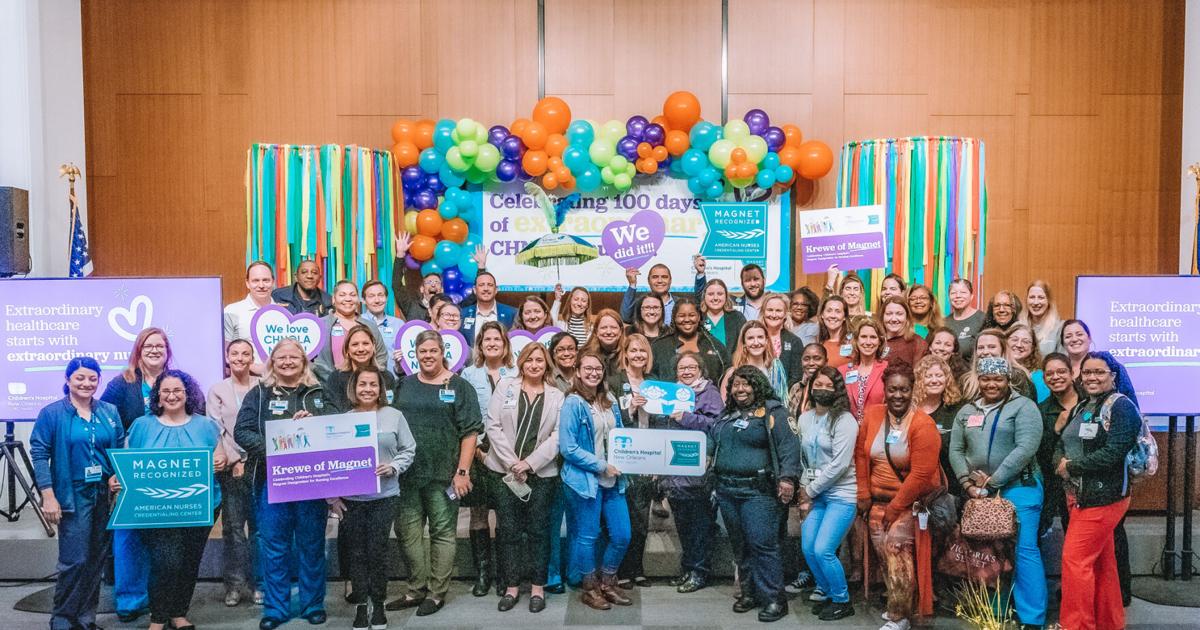 Children's Hospital New Orleans has joined a small and select group of hospitals to earn a Magnet Recognition Program certification that reflects its nursing professionalism, teamwork and excellence in patient care.
The certification is awarded by the American Nurses Credentialing Center and has only been granted to 9 percent of hospitals so far. To earn the certification, hospitals must demonstrate excellence in nursing leadership and collaboration, as well as measuring and improving the quality and delivery of care.
"The Magnet Recognition Program is considered the gold standard for nursing excellence. We feel it is an honor to care for people's little ones and we are always going to push ourselves to do better because that is what kids deserve," said Lindsey Casey, RN, Children's Hospital New Orleans' senior vice president and chief nursing officer. "The principle of the Magnet program aligns with where we see ourselves and gives us a national blueprint to help us strengthen and maintain a top notch nursing workforce."
John R. Nickens IV, President and CEO of Children's Hospital New Orleans, noted that the certification is awarded to organizations who truly value nursing.
"It is not just an award or a badge of honor, but it is a reflection of our continuous commitment to excellence in pediatric health care, with nurses at the forefront," he said. "To patients, Magnet designation means the very best care, delivered by nurses who are supported to be the very best that they can be."
Children's Hospital New Orleans employs more than 800 nurses who support 93 departments. During panel interviews, hospital leaders look to see how nursing applicants demonstrate the core values ​​of caring, honor, nicety, ownership, leadership and advocacy.
"The most important thing is finding someone who is a good fit and who shares the same values ​​and vision that we have," said Lisa Labat, RN, the hospital's assistant vice president of patient care services. "We have a vision to elevate the health of the next generation of kids in Louisiana and we want nurses who feel the same way. Many are coming to us directly from school because pediatric nurses are not plentiful. That's why it's important to us to work with the schools, then have a rigorous orientation and onboarding process once someone is hired."
To help Children's Hospital nurses continue their personal and professional growth, the organization has created a supportive culture that embraces continual learning. Today, 61 percent of the hospital's nurses hold specialty certifications and more than 80 percent have at least a bachelor's degree.
In addition, Children's Hospital New Orleans nurses are empowered to speak up on behalf of their patients, whether that means raising a concern, bringing up a new idea for care or making other team members aware of the family's personal situation.
"Any high quality health care organization should have a questioning culture. That's the journey that we are on because we know those types of organizations have better patient outcomes," Casey said. "We don't believe in a top-down structure. We believe every team member is important and has an obligation to their patients to speak up if they feel uneasy about something. We've worked hard to create a culture where there is no hierarchy."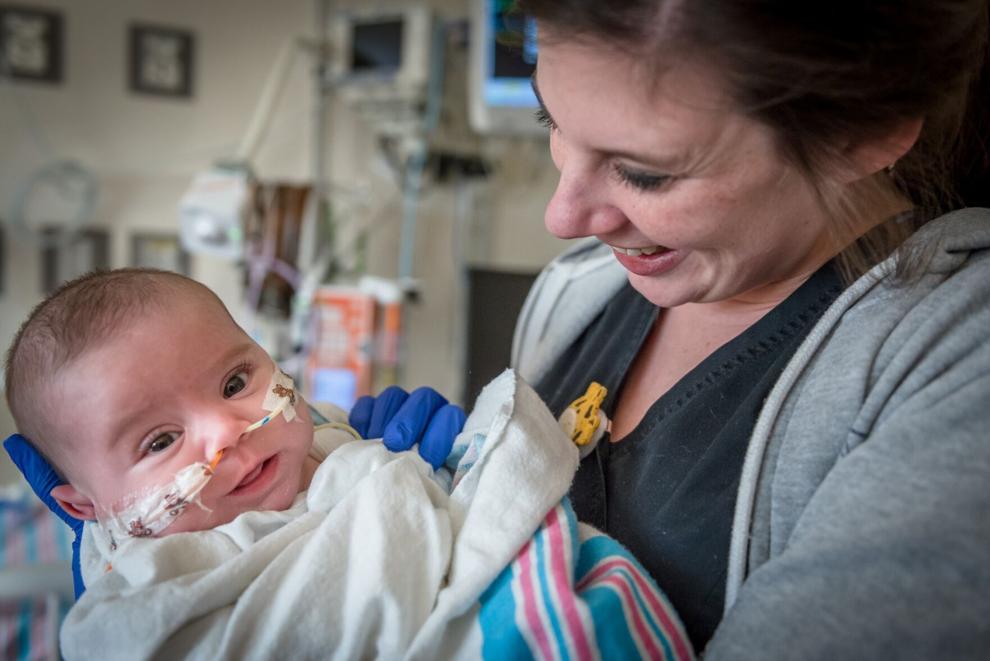 Since many Children's Hospital New Orleans patients remain for longer stays, nurses often develop deep bonds with the kids and parents they see every day. Labat said many nurses have photos of their own children on the back of their ID badges to remind them to care for each child as if they were their own. Children are often allowed to sit in at the nurses' stations, especially if their parents are at work. And, there are lighter moments too. Each holiday, nurses dress up and decorate their units, and encourage patients to celebrate the occasion.
"We also see nurses holding patients and loving them, and we see that same care extended to the families," Labat said. "Every day, they are getting at the patient's eye level, listening to their concerns and guiding them through their care so the child can continue on their journey to wellness."
For more information and for nursing career opportunities, visit www.chnola.org.
.

#Childrens #Hospital #Orleans #recognized #nursing #excellence #embraces #continuous #growth