Sponsor
DraftKings has become the sponsor of the KPI Veterans Transition Program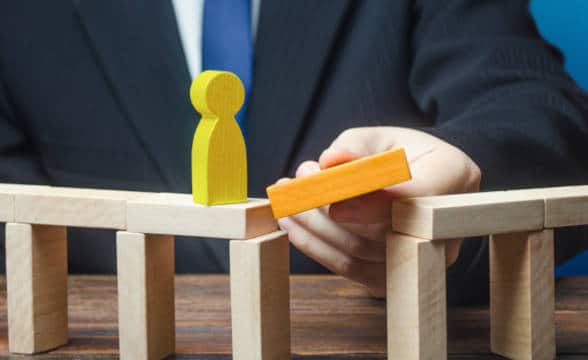 Sports technology company DraftKings has announced that it has strengthened its commitment to responsible gaming in a health-focused approach through sponsorship from the Kindbridge Research Institute (KRI).
Supporting the next generation of researchers
DraftKings has agreed to provide multi-year funding to KRI and become the sole sponsor of KRI's Military Research Associates Program (MRAP), which is designed to help transition military service veterans to pursue advanced training in public research on mental health.
Chrissy Thurmond, senior director of responsible gaming at DraftKings, believes it's a privilege for the Boston-based gaming and technology company to lead efforts for "the next generation of researchers while training veterans in new skills." new careers.
"DraftKings has a long history of supporting the military community through its Tech for Heroes initiative and the SERVES corporate social responsibility program," Thurmond said, noting previous support provided through the social responsibility program at KRI research aimed at filling the information gap. related to compulsive gambling among veterans.
"We will continue to look for ways to give back to service members, veterans and their families," Thurmond concluded.
KRI's MRAP aims to attract more military veterans to work in mental health research and treatment by teaching participants academic skills, including academic writing, researching and reviewing literature, study design and research and CV building, and it involves the publication of peer-reviewed articles. .
Let veterans speak out about mental health issues
Nathan Smith, Ph.D., Executive Director of KRI, was pleased to team up with DraftKings "on this one-of-a-kind program," believing that no one understands mental health issues better than military veterans.
"This program provides training and support for military personnel transitioning into public mental health professionals," he continued, noting that the program's goal is to enable "those who have served in the armed forces to have a voice in the discussion about veteran mental health for generations to come."
The two-year program is quite demanding as participants must develop the skills necessary to continue their studies at the graduate level and they will be required to publish at least one academic paper in a peer-reviewed journal and present a poster or speak at a conference. first-year academic.
DraftKings and KRI partnered in 2021 when the Boston-based operator announced a multi-year financial commitment to support KRI's research in the area of ​​problem gambling among veterans through the 50x4Vets program with the goal of collecting evidence-based research on evidence in the field and to improve the lives of military service veterans impacted by gambling harms.
DraftKings' commitment to those who have served in the military is also displayed through the SERVES corporate social responsibility program, as the operator provides training to current and former veterans and their spouses and offers them explore careers in technology through its Tech for Heroes program.
#DraftKings #sponsor #KPI #Veterans #Transition #Program