Sponsor a child
Family feel cheated after charity money never reached sponsored child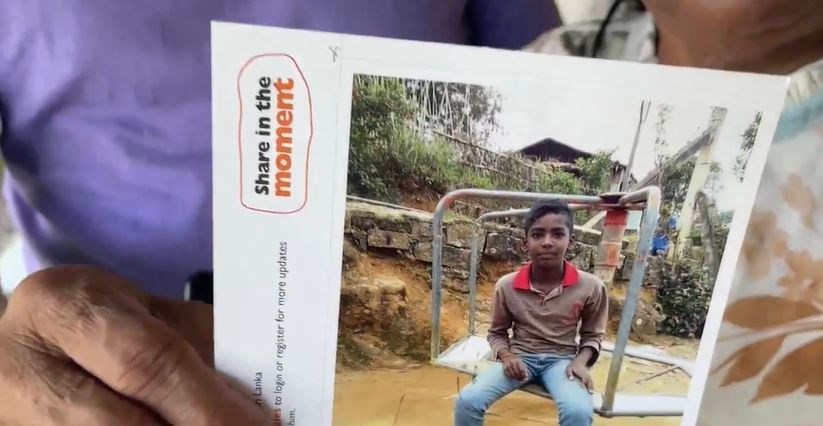 A Canadian couple were happy to finally meet the boy they had sponsored for years through a recognized charity. But they were shocked when he said he hadn't received any of their donations.
Each year, Felix and Lileena Mendis received updates from World Vision Canada about the child they had sponsored in Sri Lanka.
Details have been shared about the boy's health, his love of football and his involvement in youth groups.
But now the Winnipeg family fears it was all a lie.
"Why would they tell us we're sponsoring a child, when the money isn't going to the child, so that's what we're kind of trying to figure out," Lileena said.
"When they take money from us, they have to make sure it goes to its stated purpose," Felix added.
Their godfather in Sri Lanka, a boy named Gethishkahn, shares a May Day birthday with Felix's late wife. Sponsoring him was both a way to help a child in his home country and to honor his loved one.
In 2019, after years of monthly contributions — and updates — the couple arranged through World Vision to meet the boy, but COVID-19 derailed the trip.
When they tried to fix themselves again this year, World Vision did not help.
It was then that they enlisted the help of a friend in Sri Lanka who was able to find the boy, who is now an adult. While Felix and Lileena Mendis were happy to finally meet the boy via video call, they were shocked when he said he hadn't received any of their donations.
"He was like, 'no ma'am, I never got a penny.' And I was like, 'no, it can't be'.
The couple raised their concerns with World Vision Canada and an official with the organization confirmed that the Gethishkahn never received the funds, but instead went to his community.
Felix and Lileena Mendis say that while they are happy to help the community, they feel misled.
"We felt like we were being lied to, so we thought people should know what they're really doing," Felix said. "They should call this sponsor a community."
"A community, not a child," Lileena added.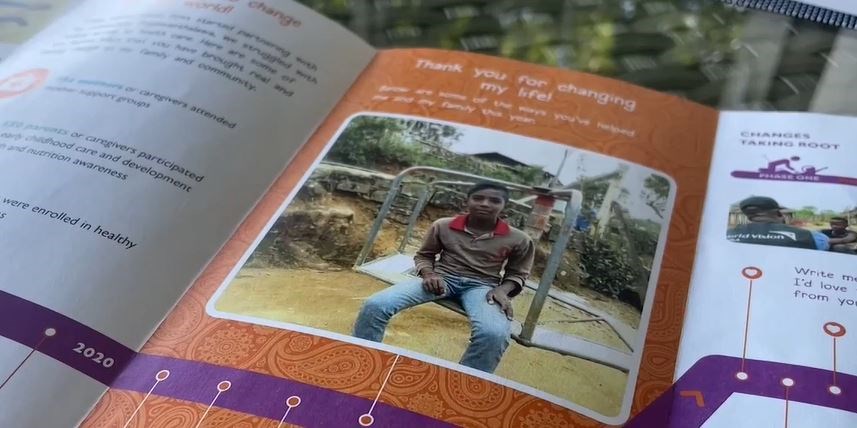 Jude Fernando helped find the boy in Sri Lanka. He says the contributions were new to the now grown boy and his family.
"They were surprised," Fernando said. "They said, 'No, no, we didn't get anything. Nobody gave us anything. They were surprised to hear that.
Fernando says the boy and his family would have benefited greatly from the financial support.
"At the end of the day, it's a poor family," he said. "They live in shacks, they are very poor people. Their main job is that of laborers. They are paid as labourers, picking tea. They are the poorest of the poor.
CityNews contacted World Vision Canada, but no comment was immediately received.
"It catches a lot of people off guard"
Kate Bahen of Charity Intelligence Canada, which tracks and monitors charities across the country, says it's essential people read the fine print to be sure where their donations are going.
"You can sometimes get carried away with passion and not do your homework," she said.
"It catches a lot of people off guard."
Bahen says large, established charities need to be more transparent and ensure that children are not exploited in fundraising campaigns.
"Across the industry, all charities, whether working overseas or here in Canada, need to be more forthright and forthright in their advertising," Bahen said. "I think it's a systemic issue and I would like the Canadian Marketing Board to take a much stronger view of what charities can present to the public and make sure it's factual."
Felix and Lileena Mendis have now ended their relationship with World Vision Canada, contributing to a direct charity instead.
Although they still plan to help Gethishkahn.


#Family #feel #cheated #charity #money #reached #sponsored #child