Sponsor
$GULF, official sponsor and partner of the most anticipated Blockchain summit in 2022, Istanbul Blockchain Week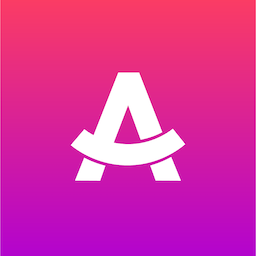 MANCHESTER, UK /ACCESSWIRE/October 28, 2022/ With over 20 reputable international companies including Binance, Crypto.com, Nasdaq Stock Exchange, Coinbase, Mastercard, Sandbox, OKX, Coingecko, CoinMarketCap and many more, $GULF will participate as a sponsor in the biggest blockchain gathering which will be held in the most adopted city for cryptocurrency, Istanbul, which is known as a hub of commerce and a thirst for blockchain technology.
The event is a 3-day event including NFT Day, WE3 Championships, Special Events and 2 Blockchain Days, and is the first WEB3 event in the world. Being a sponsor of this event is a milestone for every attendee and ensures a promising future and growth as the event is considered a flagship in the world of crypto events. From the beginning, $GULF has stated in its roadmap that it will grow the international $GULF community and continue to grow globally while releasing projects that support $GULF.
A list of world-class personalities with high profiles will participate as speakers at the event, one of them is Hani Asfar, CEO of GULF Software & Technology, who is the founder of $GULF. He is also CEO and founder of several multinational companies, Hani Asfar has more than 10 years of experience in business and finance. Since 2010, he has led his career in Fund Hedging and has been a pioneer in the adoption of crypto in the Arab world and a strong believer in Blockchain & Web3 technology. With his team, their goal is to infiltrate this digital revolution mainly in the Arab world and to give his community the means to join it.
Being a sponsor of this event will allow the $GULF team to form international strategic partnerships, gain global media exposure and connect with high profile figures in the field. Attendees will include top government names, top investors and business people, top-notch programmers and developers, gamers, crypto-friendly users as well as attendees unfamiliar with the field who want to learn about new technologies and investment opportunities.
It should also be noted that the event will be streamed live on the Coinmarketcap website.
The event is unmissable and must be followed closely as it will unveil the latest technologies, innovations and news that will mark the course of the next few years in the world of crypto.
About GulfCoin ($GULF)
$GULF is a BEP20 token on Binance Smart Chain which is listed on international exchanges and is complemented by many outstanding projects that use $GULF and bring a new experience to the user.
Telegram group $GULF: https://t.me/gulfcoingroup
$GULF telegram channel: https://t.me/GulfCoinOfficial
$GULF Twitter account: https://twitter.com/GulfCoin_
Contact:
Mr. Hani Asfar, CEO Gulf Coin
[email protected]
THE SOURCE: GulfCoin
.

#GULF #official #sponsor #partner #anticipated #Blockchain #summit #Istanbul #Blockchain #Week