Sponsor a child
Hundreds sign petition urging Hochul to sign dyslexia task force law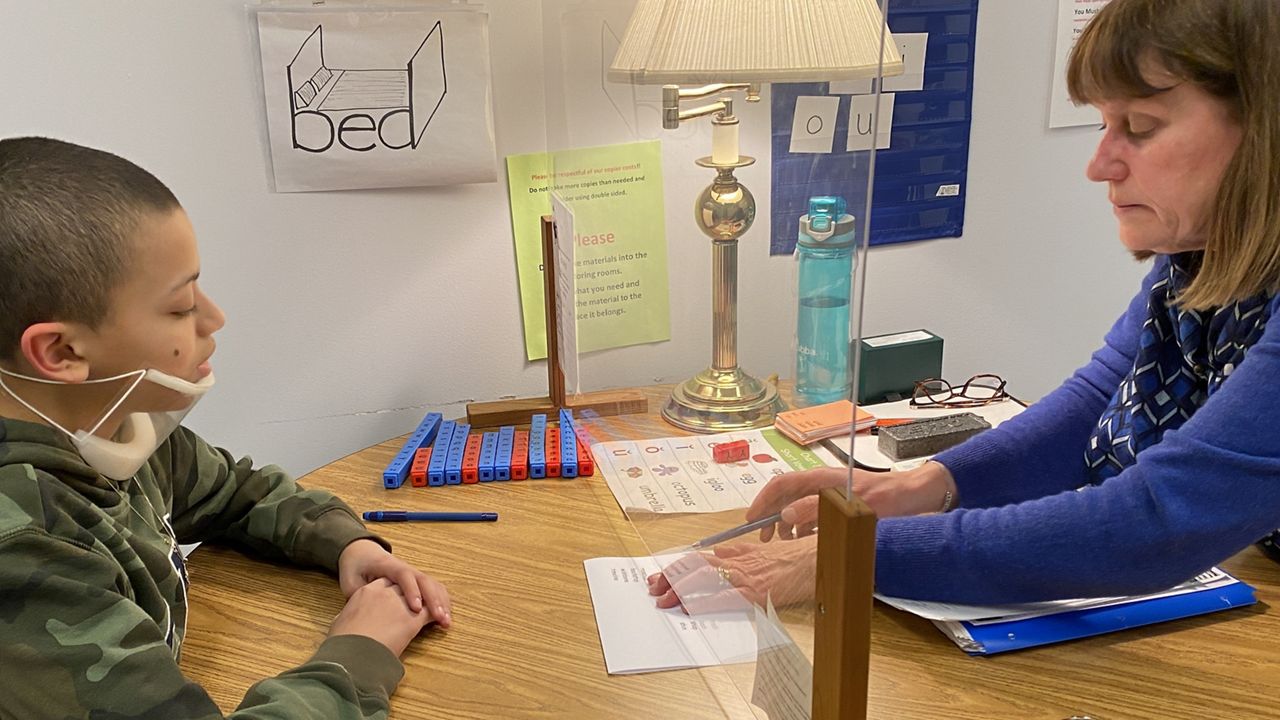 More than 700 people have signed an online petition pushing Governor Kathy Hochul to sign legislation to assess state dyslexia screening and intervention standards and help improve literacy rates in New York City.
The Dyslexia Task Force Act establish a 10-person expert panel to recommend best practices for diagnosing and helping students with learning disabilities like dyslexia and dysgraphia.
About 60% of American children do not read at a proficient level, according to the National Children's Book and Literacy Alliance.
"Literacy affects everything," said Marion Waldman, co-founder and executive director of the nonprofit Teach My Kid to Read.
Teach My Kid to Read launched the petition, which garnered over 700 signatures in two days. October is Dyslexia Awareness Month.
The petition will be sent to the governor's office after it exceeds its minimum goal of 1,000 signatures.
If the bill becomes law, the task force will work for a year and a half to create universal testing protocols, training standards for teachers and more.
Waldman founded the nonprofit Teach My Kid To Read after her daughter struggled with dyslexia in elementary and middle school.
"It never occurred to me in my wildest dreams that she might have a reading problem," Waldman said. "I surrounded her with books. I did everything I thought to build a reader, but I had a feeling something was wrong."
Lawmakers from both houses voted unanimously to create the task force this session.
Governor Hochul has until the end of the year to sign the dyslexia task force law, but it is unclear if or when she will make the decision.
State Assemblyman Robert Carroll, a Democrat from Brooklyn, struggled with dyslexia as a young child. He was diagnosed when he was in first grade.
"Dyslexia doesn't have to be an obstacle in school," he said Monday.
Carroll said the state's literacy curriculum needs to focus more on phonics and early intervention, adding that the task force is a first step.
"If I hadn't had that early diagnosis and those early interventions, you know, my life would have been exceptionally different," Carroll said. "…Kids who are behind in third grade, statistically, aren't catching up in reading," Carroll said. "That must not be the case."
The MP later plans to fight for adequate funding for schools to ensure the recommendations are implemented.
He has discussed the legislation with the governor's office and hopes Governor Hochul will sign his bill.
The task force's recommendations should give parents or guardians of students earlier information to expedite intervention and improve student literacy.
"[It's] a new effort to meet these students and their needs," said the sponsor, Sen. Brad Hoylman.
Reading skills are lower among black or Hispanic students and in low-income areas.
For example, 65% of third-grade students in the Albany City School District in the 2020-2021 school year were fluent in reading, according to the state Department of Education, compared to 35% of Hispanic students in third grade, 28% for students that age living in poverty, 25% of third grade black students, and only 10% for students with learning disabilities such as dyslexia.
The disparity in reading skills is even more pronounced among incarcerated people.
Hoylman, a Manhattan Democrat, recalled his experience with his daughter after she was diagnosed with dyslexia in elementary school. Early intervention changed the life of the 11-year-old reader.
Parents and caregivers of children with dyslexia, dysgraphia or related disorders should remain encouraged, Hoylman said.
"There is hope," added the senator. "If you get the educational support you deserve, you can be a good reader, you can be a great student, and the world is truly waiting for you."
.

#Hundreds #sign #petition #urging #Hochul #sign #dyslexia #task #force #law