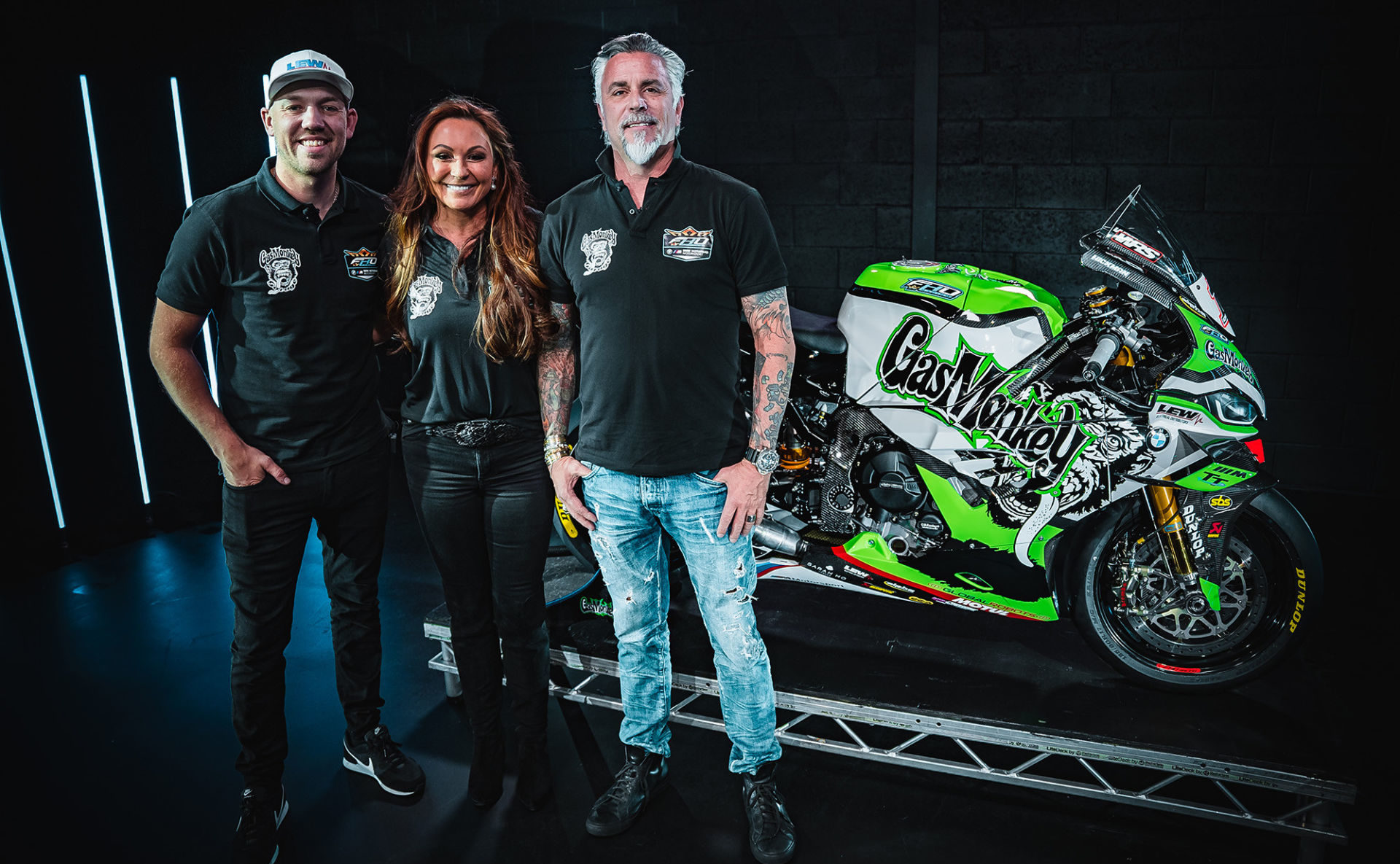 GAS MONKEY GARAGE BECOMES TITLE SPONSOR OF HICKMAN AND FHO RACES AT ISLE OF MAN TT RACES 2022
Gas Monkey Garage, the global leader in custom cars from the Discovery Channel's hit Fast N' Loud series, will become the title sponsor of Peter Hickman and FHO Racing at the 2022 Isle of Man TT Races.
Led by innovative entrepreneur Richard Rawlings, Gas Monkey Garage will use the platform of the world's largest road race to spread the Gas Monkey influence and brand across the globe.
Gas Monkey Garage will be bringing the iconic 37.73 mile mountain course to a whole new audience via their social media platforms which boast over 20 million followers.
The new partnership will see Gas Monkey Garage logos and branding adorn lap record holder Hickman's BMW M1000RR in Superbike, Senior and Superstock races at the TT, making it a much-anticipated return to the calendar after being absent in 2020. and 2021 due to the COVID-19 pandemic.
With five wins and 14 podiums between 2017 and 2019, as well as the absolute lap and Superstock records, Hickman, 34 – who still holds the fastest Newcomer lap ever on the Mountain Course – will enter the meeting as the favorite uncontested for honours.
Watch the full episode of this legendary partnership come to life on the Gas Monkey YouTube channel
Based in Dallas, Texas, Richard Rawlings has rocketed Gas Monkey Garage into the stratosphere and cemented the brand as a household name since its inception in 2004. From two custom cars for Hot Wheels®, setting numerous world records, becoming one of the world's finest automotive brands, for Richard and Gas Monkey Garage, it's go big or go home.
Richard Rawlings"The whole Gas Monkey family and I are thrilled to be involved in this year's Isle of Man TT! Having the chance to be part of the greatest single sporting event and longest time trials in the world is a dream come true. We are honored to be alongside legendary FHO Racing, Team BMW and the fastest man on two wheels, Peter Hickman, for a race that is sure to go down in the books. history. We can't wait to see Gas Monkey on the podium in June!"
Faye Ho, FHO Racing Team Owner"I'm really happy to announce this new partnership with Gas Monkey Garage ahead of this year's Isle of Man TT races. We've worked extremely hard as a team in our first year to show our potential and Peter and team are thrilled to bring it to the TT, even more so with the partnership with Richard and the Gas Monkey family. It is always important to attract new sponsors to the sport and we are grateful for the support and commitment that they showed and we aim to repay that trust by delivering strong results at this year's TT.
Scott Grimsdal, National Director of Marketing and Public Relations for BMW, said: "I am delighted to welcome Gas Monkey Garage to the BMW family as the title sponsor of the Isle of Man TT Races. Their global following speaks for itself while Richard's passion for two and four wheels is clear and their sponsorship of Peter on the BMW FHO Racing can only strengthen our bet for success in June. We look forward to working together to grow their brand within the two wheel community.
For more information, visit www.fhoracing.com
#Isle #Man #Gas #Monkey #Garage #sponsors #Hickman