Sponsor
JM Eagle and Plastpro Announced as Presenting Sponsor and Presenter of Los Angeles LPGA Tour Event | LPGA | Women's Professional Golf Association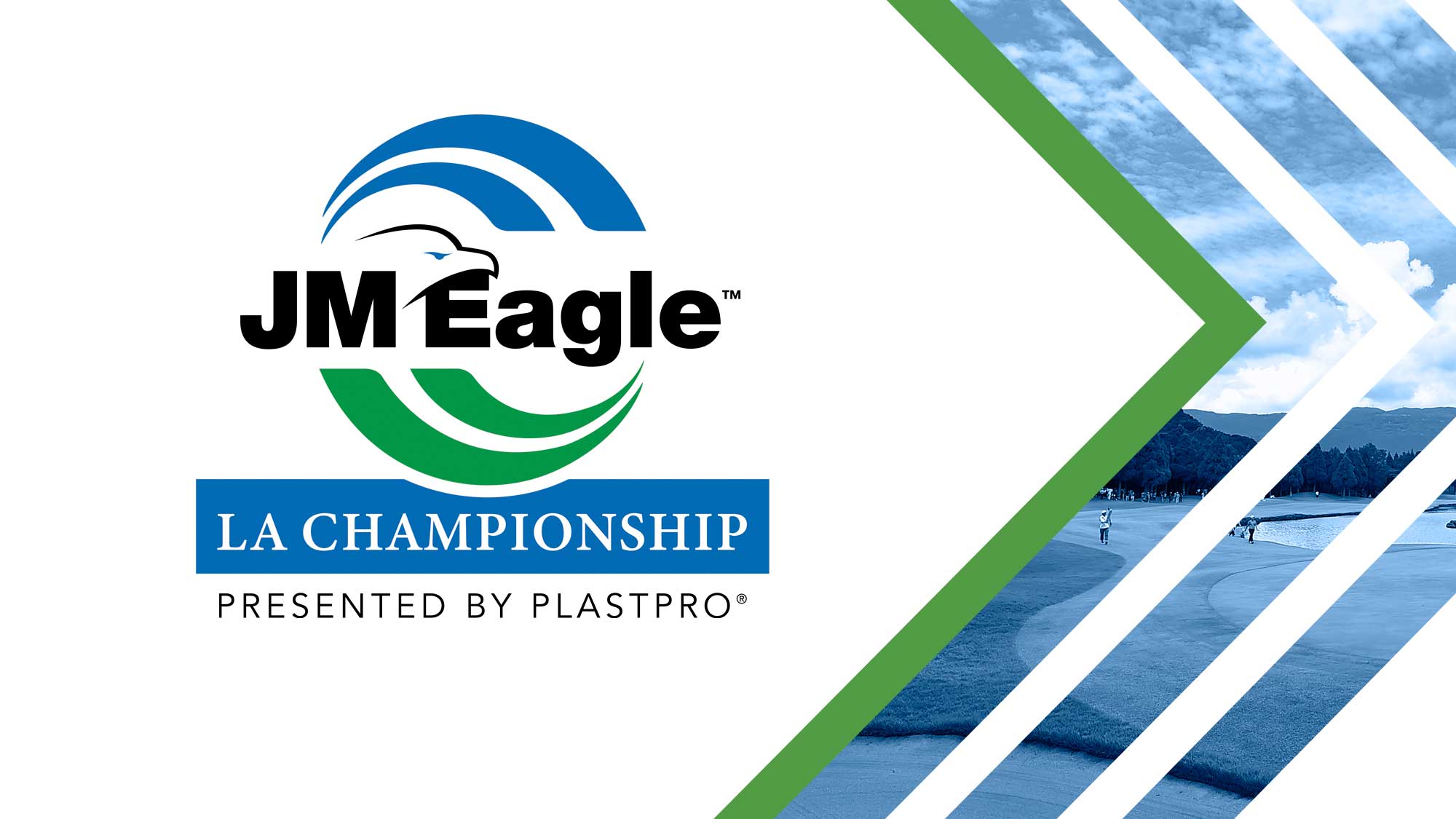 The JM Eagle LA Championship presented by Plastpro will take place April 24-30, 2023
$3 Million Tournament Purse One of the largest purses on the LPGA Tour outside of the majors and the CME Group Tour Championship
LOS ANGELES, California, October 19, 2022 – The LPGA Tour and Outlyr today announced that global manufacturing companies JM Eagle and Plastpro will serve as title sponsor and presenter, respectively, for a major LPGA Tour event in Los Angeles as part of a partnership multi-annual starting in 2023.
The JM Eagle LA Championship presented by Plastpro will take place April 24-30, 2023, at the historic Wilshire Country Club in Hollywood. The championship will feature 144 of the world's top female professional golfers vying for a share of the $3 million purse, one of the biggest prizes on the LPGA Tour schedule outside of major championships and the CME Group Championship. End of season tour.
"We are incredibly honored to partner with the LPGA Tour as title sponsors and presenter of the JM Eagle LA Championship presented by Plastpro," said Walter and Shirley Wang, Founders and CEOs of JM Eagle and Plastpro, respectively. "We are thrilled to work with the LPGA Tour to enhance this world-class tournament at Wilshire Country Club, and we look forward to supporting and empowering these incredible athletes with our hefty $3 million purse."
"We are thrilled to welcome JM Eagle and Plastpro to the LPGA Tour and our family of title and presenting sponsors," said LPGA Commissioner Mollie Marcoux Samaan. "Our week at Wilshire Country Club is always a special experience. We look forward to working with these two great partners to continue to provide our world-class athletes with the opportunity to reach new heights for many years to come. We are especially grateful to Walter and Shirley Wang for their commitment to championing the LPGA Tour and our incredible athletes through the event's $3 million purse and elevated player experience.
"Los Angeles and the Wilshire Country Club have a rich history in professional golf, and we look forward to working with our partners at JM Eagle, Plastpro and the LPGA Tour to deliver a top-notch experience for our fans, players and partners across the tournament," said Tim Erensen, Managing Partner of Outlyr, Tournament Operator for the JM Eagle LA Championship presented by Plastpro.
JM Eagle is the world's largest plastic pipe manufacturer, an innovative leader that combines advanced technology with superior customer service to create the most sophisticated and diverse products in the industry. Walter Wang is the co-founder and CEO of JM Eagle. Plastpro, founded by Shirley Wang, is the leading manufacturer of fiberglass entry doors. Walter and Shirley Wang are heavily involved in philanthropic initiatives around the world through their companies and the Walter and Shirley Wang Foundation.
The famous Wilshire Country Club will host the JM Eagle LA Championship presented by Plastpro. Since 2018, the LPGA Tour has held its signature event in Los Angeles at the Wilshire Country Club along with the LA Open. The Wilshire Country Club is one of the few venues to host LPGA Tour, PGA TOUR and PGA TOUR Champions events.
Tournament officials will announce additional information about the JM Eagle LA Championship presented by Plastpro in the coming months, including volunteer opportunities and tickets. More information on the LA Open, which will return to the LPGA Tour schedule in 2023, will also be shared shortly.
For more information on the JM Eagle LA Championship presented by Plastpro, visit www.JMEagleLAChampionship.com. Follow the tournament on Twitter, Instagram and Facebook @JMEagleLAChamp.
#Eagle #Plastpro #Announced #Presenting #Sponsor #Presenter #Los #Angeles #LPGA #Tour #Event #LPGA #Womens #Professional #Golf #Association