Sponsor
LexisNexis Regulatory Compliance Becomes Sponsor of Senet Training Program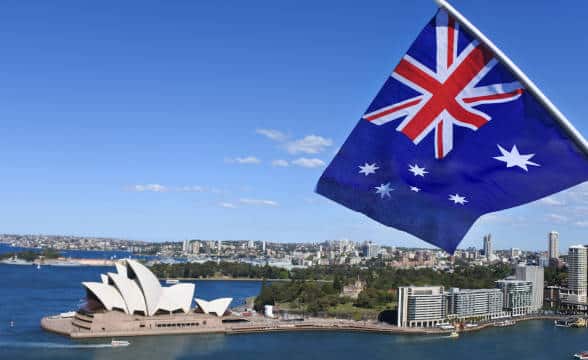 Compliance Registry LexisNexis Regulatory Compliance will be one of the sponsors of Regulating the Game, a specially designed regulatory training program organized by law firm Senet.
The collaboration between LexisNexis Regulatory Compliance and Senet marks a perfect alignment of objectives
LexisNexis Regulatory Compliance and Senet announced that they have entered into a sponsorship partnership as part of Senet's landmark gambling regulation course taking place in March 2023.
The new collaboration is a perfect alignment between the objectives of Senet's training program to clarify applicable gambling regulations and the tools offered by LexisNexis Regulatory Compliance, which help companies in the sector comply with applicable regulations.
LexisNexis Regulatory Compliance Global Vice President Myfanwy Wallwork expressed excitement about the partnership noting that LexisNexis Regulatory Compliance is pleased to draw attention to its new tools helping companies navigate the complex compliance requirements of the gaming industry.
Wallwork also added that his company is delighted to be working with a wide variety of renowned gambling industry experts in its new role as sponsor of Regulating the Game.
The training program regulating the game
Regulate the game is an intensive 5-day educational program for stakeholders in the gambling industry, which was launched in August 2021 by Australian gambling law and regulation experts – law firm Senet .
The program is designed to enhance the capabilities of gaming companies and individual stakeholders in terms of compliance objectives, enabling participants to meet regulatory challenges. The program also aims to generate discussion and new ideas for improving regulatory practices and leadership.
The training brings together various gaming industry experts who offer guidance and clarification in relation to gaming regulatory policies and compliance requirements.
There are also discussions of innovations in the industry and various current or future risks that accompany business operations in the evolving gaming industry.
Paul Newson, Regulatory and Gaming Specialist at Senet, emphasized the importance of the training program: "Regulating the Game has established itself as a must-attend event for the gaming industry and regulatory stakeholders interested in improving industry practices and outcomes and contributing to public policy thinking and discourse."
The next edition of the training program will be held from March 6 to 10, 2023 at the International Convention Center (ICC) in Sydney.
Gambling industry experts who have already confirmed their participation are Annette Kimmitt, CEO of the Victorian Gambling and Casino Control Commission; Adam Rytenskild, Managing Director and CEO of Tabcorp; Entain's general counsel, Carly Richardson; Malta Gaming Authority CEO Carl Brincat; Ian Hughes, Chief Commercial Officer, Gaming Laboratories International, LLC.
More names are yet to be added to this impressive list.
#LexisNexis #Regulatory #Compliance #Sponsor #Senet #Training #Program