Sponsor
Marist celebrates Deans' victory; OBs to sponsor tutors for players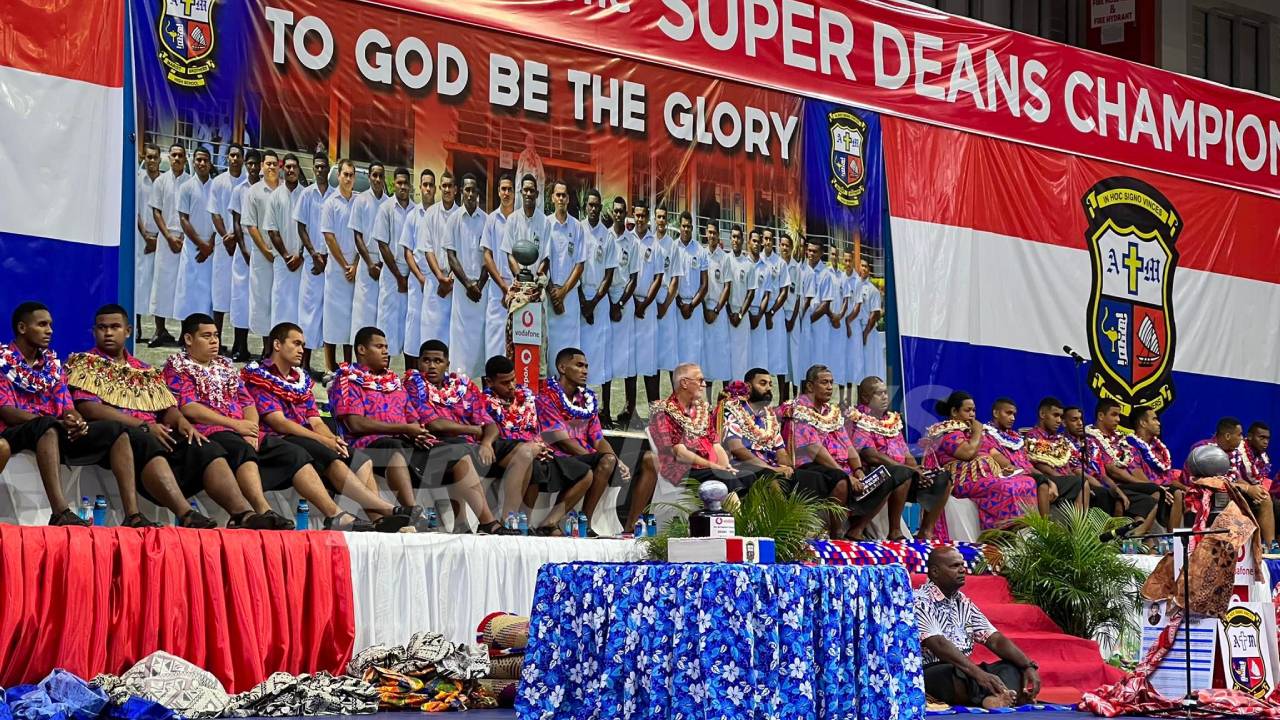 The Marist Brothers High School Under-18 team was treated to a thanksgiving celebration this morning in Suva.
The event organized by the Marist Brothers Old Boys Association and the school began with a mass followed by a marching pass from Grantham Road to the Vodafone Arena.
Former academics, teachers, students, parents and supporters flocked to the arena to witness the return of the Vodafone Deans Trophy after a 44-year hiatus.
The article continues after the ad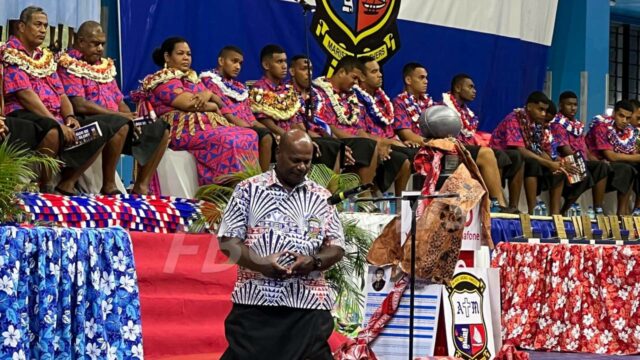 Marist Brothers Rugby Club Chairman Lawrence Tikaram said with the return of the trophy it was only fitting to hold a celebration for the players who worked hard during the Deans' season.
He says the alumni are big supporters of the school and the players and have generously helped organize the celebration.
"It is the story of their remarkable faith in their faith, in the love of God and in the teaching of the Marist Brothers on their faith in each other, the faith of being challenged from boys to men. We have to give credit where it's due and credit has to go to the team, the coaches and their fantastic manager and director for making this possible.
Tikaram says the support doesn't stop there as the alumni are committed to helping players throughout the school year.
He says the association has opted to pay tutors to help players with schoolwork in the last term.
"They are all back in school as education is a priority so we will be supporting them with tutors after that to help them through the final term."
The $7,000 prize money will be split evenly among the 35 players.
The party continues with food stalls and tents set up outside the Vodafone Arena.
#Marist #celebrates #Deans #victory #OBs #sponsor #tutors #players