Sponsor
Mercedes faces latest sponsor issue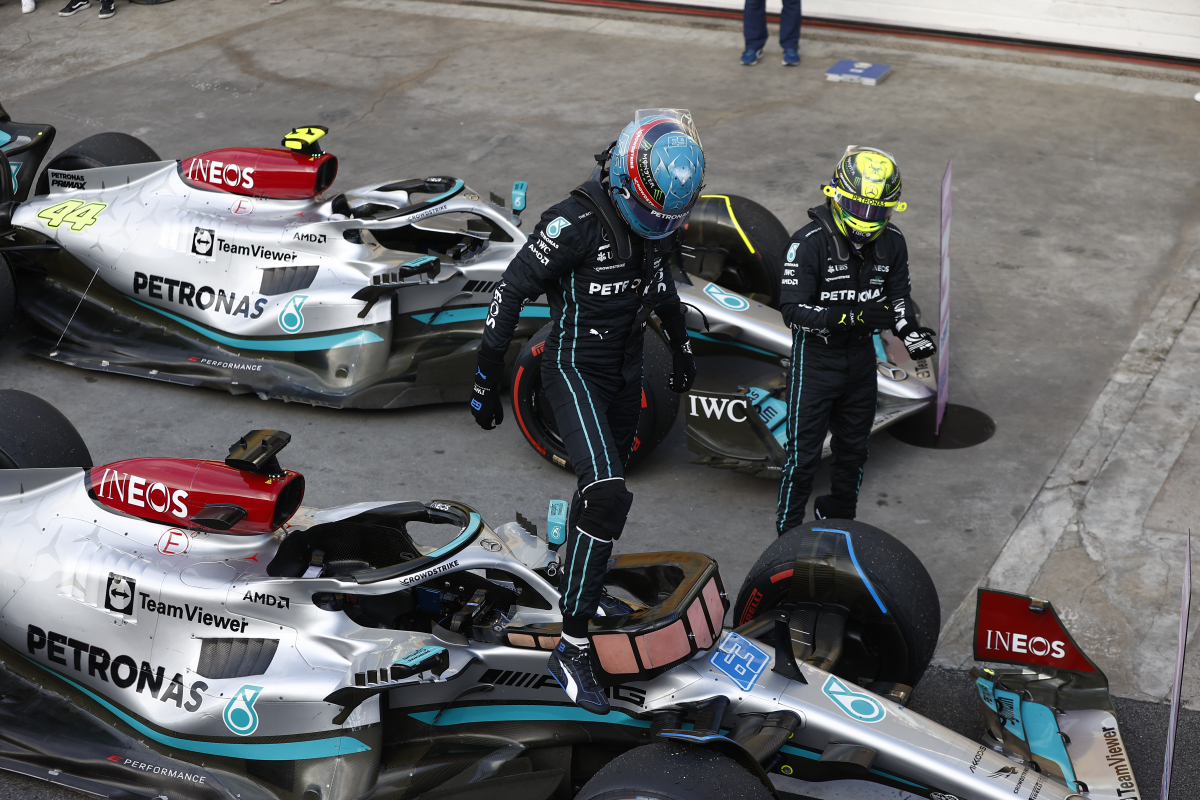 mercedes faces another sponsor issue just a week after being forced to suspend one of its partnerships.
Ahead of the first practice session ahead of last weekend's São Paulo Grand Prix, Mercedes withdrew the FTX brand from the cars of Lewis Hamilton and george russell.
This followed news that FTX, one of the largest crypto exchanges in the world, was scrambling to raise billions of dollars in funds to avoid a meltdown.
A week later, TeamViewer was criticized by one of its stakeholders for its sponsorship of Premier League club Manchester United and Mercedes.
TeamViewer is a leading IT software company that joined Mercedes as an official partner in March 2021.
Petrus Advisers, an activist fund which owns a 3% stake in TeamViewer, accused the company of "appalling judgment" in its deals with Mercedes and Manchester United.
According to Bloomberg, via a letter from Petrus to TeamViewer executives, he warned that he would not tolerate the company spending more than £61m. [€70m, $73m] on transactions that represent approximately 1.4 times its net profit.
Manchester United would be paid £47.5million [€54m, $57m] per year for a shirt sponsorship deal that runs until 2026. Mercedes has a contract until the end of 2025 but its value is unknown.
In Petrus' letter, he asked TeamViewer "to stop bleeding millions and quickly disengage from this mess.
He added: "We therefore demand that you enter into professional exit discussions with a clear goal of a quick fix and do so immediately."
In response, TeamViewer said via a statement that it "appreciates the constructive interaction and dialogue with investors and is fully dedicated to the common goal of creating long-term value, and is continuously assessing its situation. financial.
He added: "As a result, TeamViewer had announced – as part of their Q2 communications – not to extend the partnership with Manchester United beyond its original term.
"Furthermore, the company has already indicated its desire to explore possibilities of modifying the existing contract."
He did not mention Mercedes in his statement, however, it is understood TeamViewer is keen to continue with the team as the deal works at a corporate level and he recognizes the growing value of F1 at the current time.
.

#Mercedes #faces #latest #sponsor #issue