Sponsor
Mercedes title sponsor makes incredible Lewis Hamilton blunder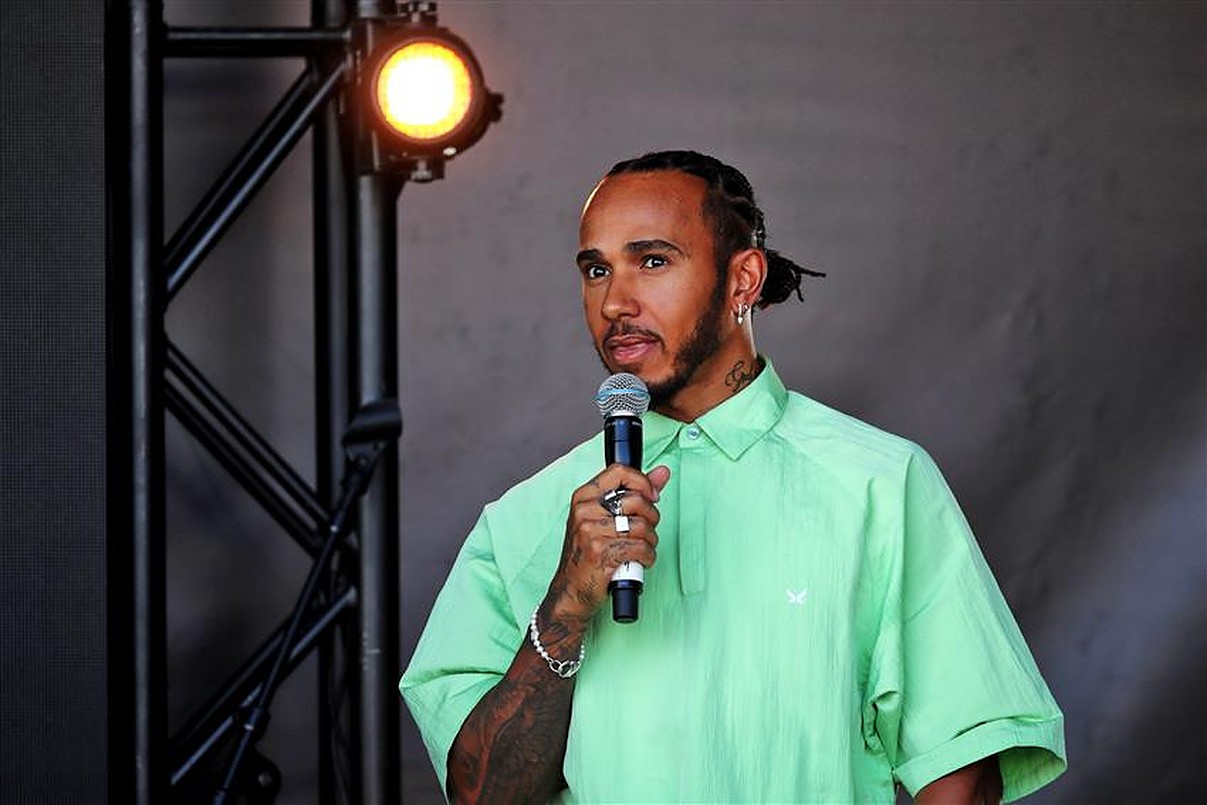 Seven-time world champion Sir Lewis Hamilton might want to recount his drivers' championships, after Mercedes' reigning partner Petronas hailed the 37-year-old as an eight-time world champion.
The comic gaffe happened during a trip by Hamilton, George Russell and team principal Toto Wolff to Petronas headquarters in Kuala Lumpur, Malaysia.
Mercedes was present at the Petronas Towers to unveil the extension of their partnership with the company beyond 2026, when the new engine regulations will be in place.
Part of the new regulations coming in four years include 100% sustainable fuel, which the Malaysian company will now start working on.
READ: Audi starts hiring engineers for F1 project
Petronas have been the title and technical partners of the Silver Arrows since their return to the Championship in 2010, where the duo formed the most successful partnership in the history of the sport.
While partnering with Mercedes, the Germans have won eight constructors' championships, seven drivers' championships and 115 races.
Despite all the success the pair shared together, that didn't stop the Malaysian company's media manager from making a huge mistake, which was quickly picked up on Reddit.
When Hamilton walked into the room to cheers from Petronas employees, the company's official Instagram account uploaded a video with the caption "A welcome worthy of the 8x champion".
To give credit to Petronas, they took the mistake like a champ and quickly shared their mistake with a new caption, who read, "Oops! I got a little mixed up because of all the excitement. Thanks for the DMs guys!
This was followed by "7x" in a larger font.
Hamilton of course deprived himself of an eighth unprecedented world championship during the "manipulated" final of the 2021 season, where the Briton was overtaken on the last lap by Max Verstappen, who therefore won the championship.
If the regulations had been followed by former race director Michael Masi, then Hamilton would have been eight times world champion and, above all, Petronas would be right!
Hamilton is now preparing for the return of the Singapore Grand Prix, which takes place for the first time since 2019 following the coronavirus pandemic, which has caused havoc for Asian races on the calendar.
READ: Charles Leclerc accused of being too 'anxious and sorry'
The Briton is yet to win a race this season, meaning his own record of having won a race in every season he has entered is in serious jeopardy.
He is currently the only driver in the history of the sport to have won every year since his rookie season, which of course dates back to 2007.
He has just six races left to claim a win to extend his record, with his best bet set for the Japanese or United States Grand Prix.
#Mercedes #title #sponsor #incredible #Lewis #Hamilton #blunder