Sponsor
NASCAR fans wonder if Kyle Busch inherits sponsor from recent Michael Jordan signing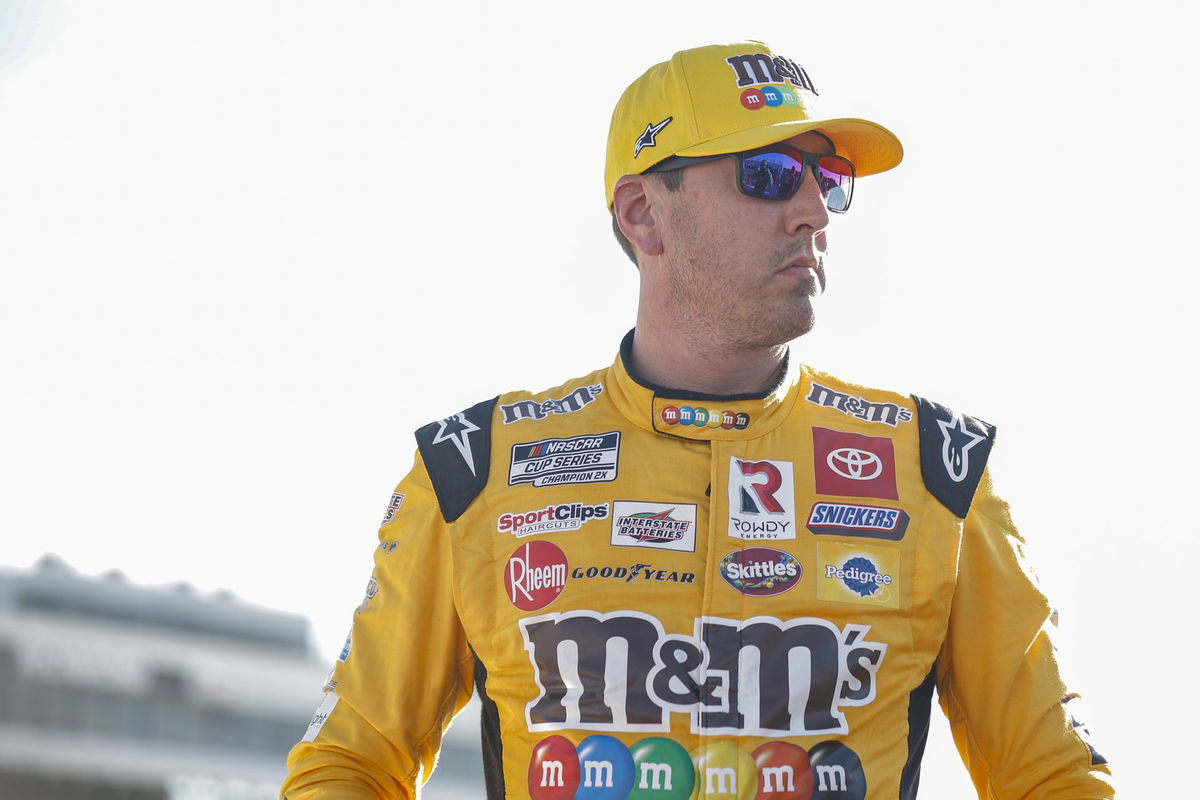 If anyone doubts the importance of sponsors in NASCAR, just look at Kyle Busch in 2022. The two-time Cup champion, easily one of the greatest drivers of all time, still in his prime, went through a total nightmare as soon as main sponsor, M&M's announced its departure.
ADVERTISING
The article continues below this ad
Fast forward to the present: Busch has now left Joe Gibbs Racing, heading to Richard Childress Racing.
But still, the question remains – Who is going to be Rowdy's sponsor?
ADVERTISING
The article continues below this ad
Well, it could be Cheddar after all, the longtime sponsor of Tyler Reddick, the driver Busch replaces in the RCR's No. 8 Chevy. Reddick joins Michael Jordan's 23XI Racing in the #45 Toyota next season.
But clearly his sponsor won't follow him as they penned a heartfelt note, one that has a group of Kyle Busch fans speculating if Cheddar is the answer to his blank sponsor.
Are you staying with RCR and sponsoring Kyle?

— 🏁 Maureen Holt 🏁 (@MaureenHolt) November 12, 2022
Are you gonna sponsor Kyle Busch now, are you leaving completely

— Micah Gingerich Designs (@MG06_Designs) November 12, 2022
Announce Kyle Busch to Cheddars sponsorship now

— NotRudeBro (@NotRudeBro) November 12, 2022
WATCH THIS STORY: A $100million actor insulted NASCAR fans for some stupid reason they hate Hendrick Motorsports star Jeff Gordon a few years ago
Heartbroken Kyle Busch looks forward to new RCR adventures
Speaking at the end of his post-race tenure with Joe Gibbs Racing in Phoenix, Kyle Busch, in a very rare form of honest display of emotion, described he couldn't even look at his Toyota M&M's Camry # 18 for the last time.
ADVERTISING
The article continues below this ad
"I couldn't even look at my car to begin with because it was the last time I saw it" Busch said. "It's…it's hard, man. It is not easy. I just wish it wasn't what it was or what it is, but I'm going to miss a lot of our fun people that we've spent so much time with over the years.
"Just expect new adventures."
In the end, Busch hoped that things "revolve around" and "become easier"Moving forward after enduring quite a tough season, both on and off the track for him, his team and his family.
ADVERTISING
The article continues below this ad


#NASCAR #fans #Kyle #Busch #inherits #sponsor #Michael #Jordan #signing