Sponsor
New beer sponsorship will make Fiserv Forum a happy place for craft beer lovers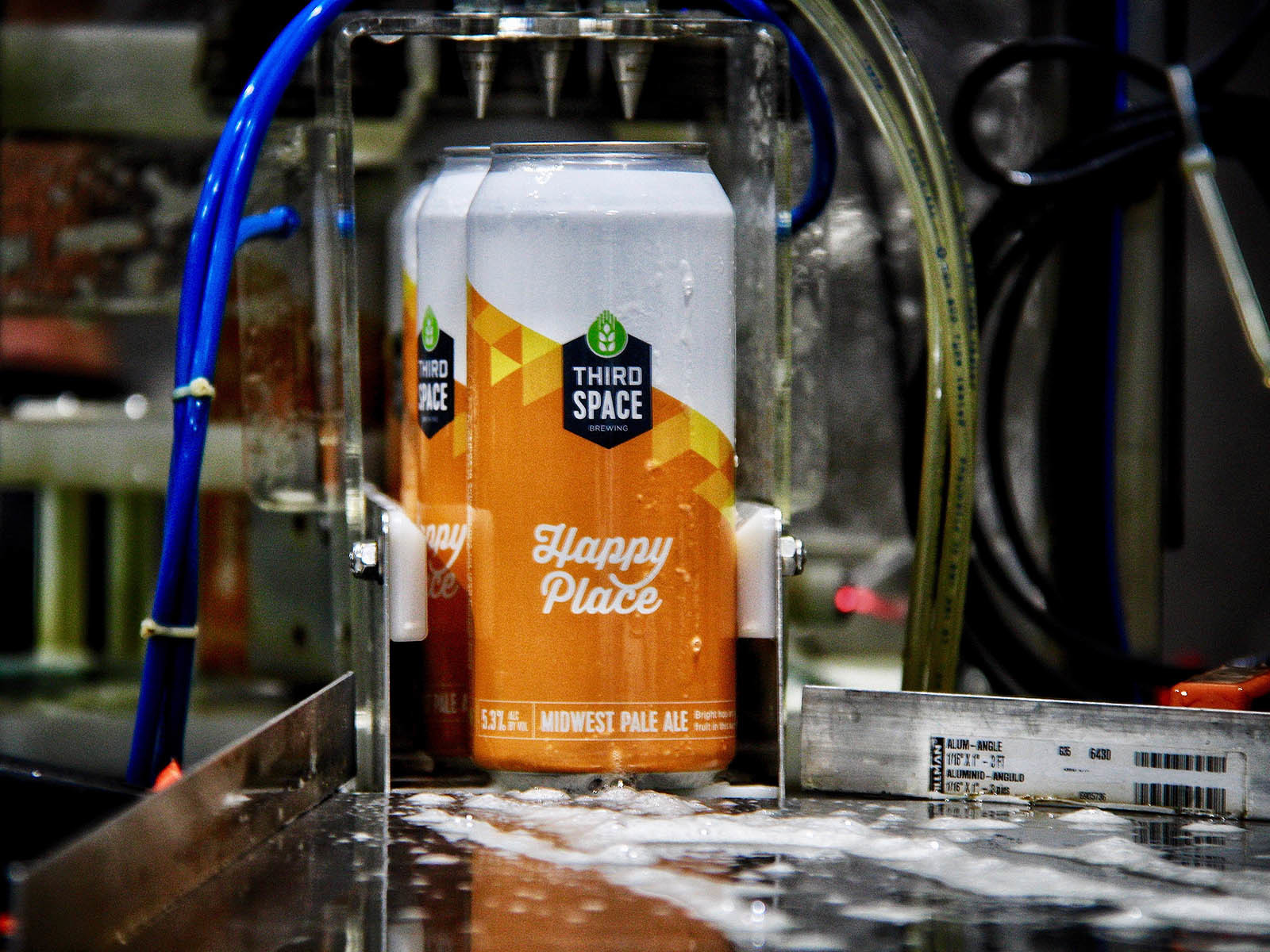 When the Bucks hit the hardwood to face the Houston Rockets in the home opener at Fiserv Forum on Saturday, October 22, it will be a happier place than ever for craft beer lovers.
Beechwood Sales & Service, which along with Anheuser-Busch signed a multi-year partnership with the Bucks in July, is redeveloping a number of bars in the arena to bolster the craft beer presence at the Fiserv Forum.
This agreement – ​​which, according to a joint press release issued in July, makes Beechwood and Anheuser-Busch, "the exclusive beer and seltzer water sponsor, including non-exclusive sponsorship rights in the category of ready-to-drink canned cocktails" – replaced one sponsored by Molson Coors.
"You're going to see an expanded Beechwood craft beer presence, including Third Space beer," says Third Space co-founder Andy Gehl, who became a Beechwood Sales & Service sponsorship partner with the Bucks.
"It opened up opportunities for Beechwood's craft beer partners," says Gehl. "There will also be other craft beers."
Now, you can expect to find Third Space's Happy Place and its brand just about anywhere beer is sold in the venue. I was unable to obtain a list of other craft brewers whose beer will be sold at Fiserv.
"We're really excited to have the opportunity to showcase our brand in front of tens of thousands of fans every game with our brand broadcast throughout the arena. If people want to order on the app, they can also get it that way."
Third Space will have a logo present at all craft beer-focused points of purchase across the site.
Gehl says Heavenly Haze IPA, and likely other beers, will also be available.
"Third Space Brewing is thrilled to partner with Beechwood to bring Milwaukee basketball fans a local craft experience at this year's games," he added.
"It's rare for local craft breweries to have the opportunity to partner with a world champion professional sports team, so we jumped at the chance to get involved in Beechwood's partnership with the team."
The sponsorship means more than just a return to selling Happy Place at the Bucks arena — something that was done on a limited basis before the pandemic shutdown.
"We're going to be doing quite a bit of activity in and around the Fiserv Forum and games that really activate the Third Space brand," Gehl says. "So we'll be doing in-stadium activations like craft beer samples from Third Space beers, meet brewers experiences, lots of game viewing nights, and ticket giveaways at bars that sell our beer."
According to Gehl, Third Space beer has already been delivered to Forum Fiserv ahead of the start of the Bucks season.
"It will be much easier for basketball fans to find their Happy Place at the arena this year."
The Bucks are expected to announce updates to their food and drink offerings at a press conference Wednesday morning.


#beer #sponsorship #Fiserv #Forum #happy #place #craft #beer #lovers