Sponsor
Sign up to sponsor Scottish Christmas Walk events by November 18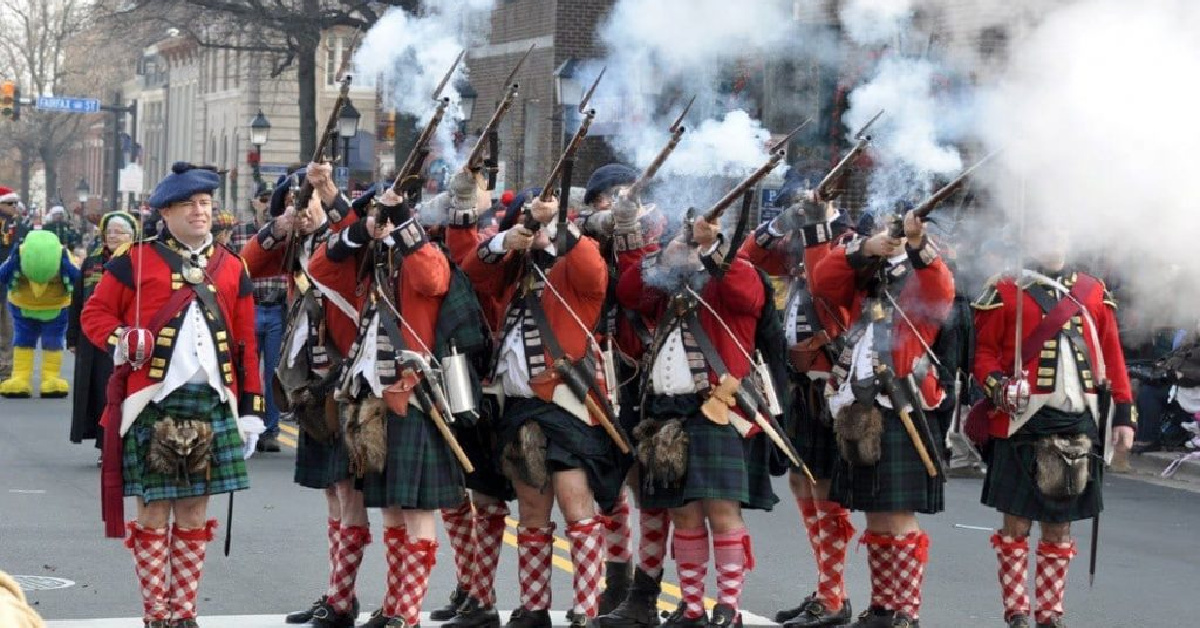 ALEXANDRIA, VA – The Scottish Christmas Walk is a beloved tradition that takes place every year in Old Town Alexandria. Yesterday the Campagna Center sent an e-mail announcing that they were looking for sponsors.
In August, the Campagna Center announced that after 50 years of organizing the parade, they had decided to hand over responsibility to Visit Alexandria. But the organization is still involved in raising volunteers and will host the annual Taste of Scotland.
Scottish Walk Christmas Weekend takes place this year from December 2-3 and opens with a taste of Scotland at the Torpedo Factory Art Center on Friday December 2.
Sign up for a sponsorship by Friday November 18 to be included in media coverage and secure a place at the Taste of Scotland, which will benefit the Campagna Centre. See sponsorship levels and become a sponsor HERE.
Commonly referred to as Alexandria's biggest holiday weekend, Scottish Walk events celebrate Alexandria's Scottish heritage. The city was founded in 1749 by John Alexander, "a Scotsman who owned the land that became Alexandria," according to the Viist Alexandria website.
The Alexandria Scottish Christmas Walk Parade is produced by Visit Alexandria in partnership with the Campagna Center and the City of Alexandria.
Volunteer for positions such as banner bearer, clcik HERE.
Olympic and Indigenous Athletes of Alexandria Noah and Josephus Lyles Receive Key to the City


Post views:
0
#Sign #sponsor #Scottish #Christmas #Walk #events #November