Sponsor a child
Spice urges 'best friends' to sponsor a child next school year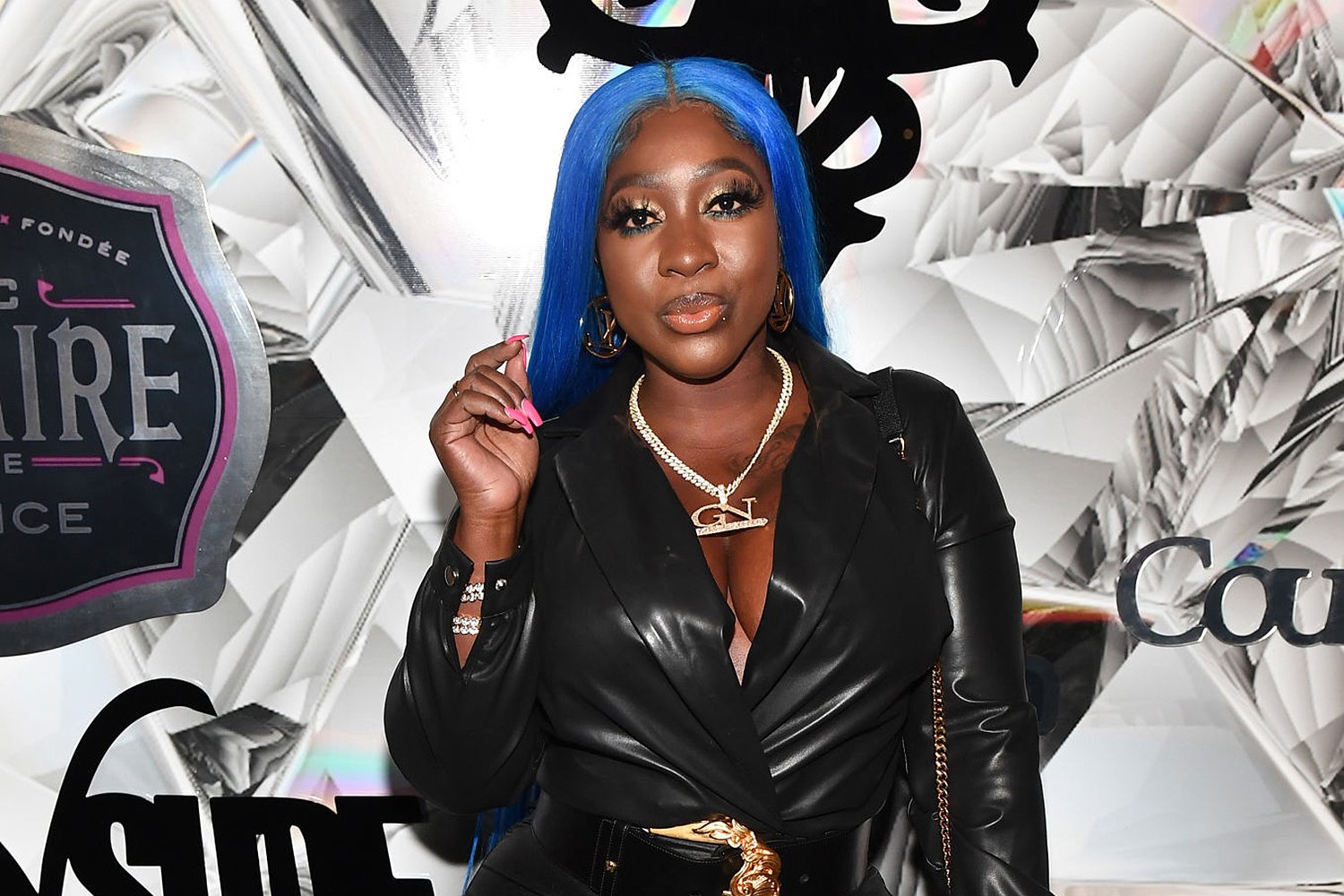 After a hiatus during the pandemic, the Grace Hamilton Women Empowerment Foundation (GHWEF) is hosting its back-to-school competition this year on the lawns of Hope Gardens on August 5. Spice up plans to do it bigger and better this year and has appealed to its fans ("Besties"), industry friends and Jamaica as a whole to help families with back-to-school expenses .
With the critical moment fast approaching, Spice, who is currently working in Tobago, took to her Instagram Live on (Saturday, July 30) to express her disappointment at the lack of support so far. She lamented that 12,000 fans joined her live in just 3 minutes to 'talk confusion' and yet 'none of 12,000 are calling me' after asking for donations.
"I need to talk about this, this haffi is going in a newspaper, someone needs to frame this!" she said furiously. "12,000 people deh pon di Live! Wanna tell me, uno see mi post di likkle back to school fi di pickney dem get two likkle books and two likkle uniforms and none out of 12 thousand ah uno don't call me?
The dancehall queen, whose 40th birthday is one day after the back-to-school giveaway (August 6), said hosting the event was how she planned to celebrate this year.
"See August 5, next week, ah i wanna do my birthday! i wanna gi di pickney dem two likkle book and two likkle pencil," Spice said.
"So uno weh have it, i want uno run in mi email, and send email about how uno can send something in di account, how uno can Cashapp me, and how you can paypal me and buy two likkle voucher mi want uno run go outta Kingston Bookstore Where Sangster Bookstore and buy a good couple likkle fi di kids dem."
Spice's aggressive approach this year is indeed justified since its last back-to-school giveaway in September 2019 was very short. That year, the QOD showed up at Maverley Gospel Hall in St. Andrew with packages of school supplies to meet the needs of about 500 children, but instead met over 2,000 children and their parents. Some arrived as early as 7 a.m. for school supplies that were to be distributed at 1 p.m.
Spice, who had been preparing packages for weeks in advance, was surprised by such crowds.
Determined not to leave any hands empty this year, the artist invites all who can to help with books, uniforms, schoolbags and stationery.
"2019 I bought 500 sachets and 2000 mothers came out, I alone can't do it. Weh di rich people dem deh, weh mi rich friend dem deh?" she asked.
"I want every mother to leave with a voucher. I want the mother to leave with a good voucher, no badda want to say that I will give her mother not 1000$, not 2000$, not a 3000$ voucher, because I am a mother and I know that I can't buy a book!
Spice asked its followers to tag people they know could donate with organizations such as JPS, Red Bull, KFC, Pepsi, Digicel, Grace Foods, Scotia Bank and NCB to name a few- one.
Although she did not appeal to her colleague Sean-Paul for now, revealed that she had already contacted Shaggy whose team is putting efforts in place to help in a big way. "Shaggy has already told him to give back, and me and his wife have figured out how we're going to do it really and properly this year."
To donate to GHWEF, QOD fans and friends can request bank details in an email at [email protected] or on WhatsApp at 1876-877-5956. Additionally, contributions can be made through PayPal at [email protected], or Cashapp at $GraceSpiceHamilton.
"Let's make a difference together, join me and sponsor a child if you can. Email [email protected] if you are interested in sponsoring💙 My giveaways will be on AUGUST 5th!!! To Kingston @gracehamilton_wef," Spice wrote in his IG post promoting the event.


#Spice #urges #friends #sponsor #child #school #year