Sponsor
The bookmaker Bet7k is the new sponsor of Bangu – iGaming Brazil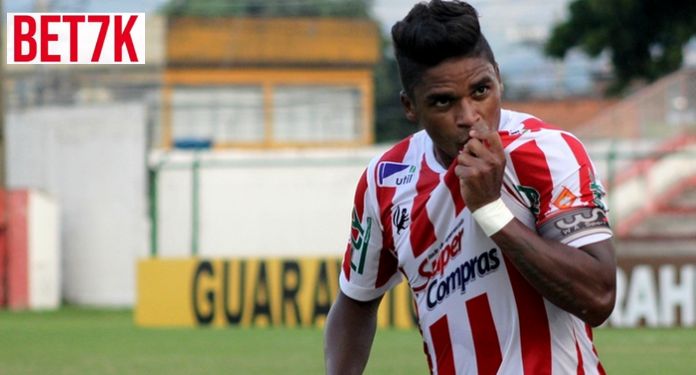 A company in the online betting and casino games sector, Bet7k has just become a sponsor of the most traditional football team in Rio de Janeiro, Bangu. The announcement was published on the social networks of the bookmaker.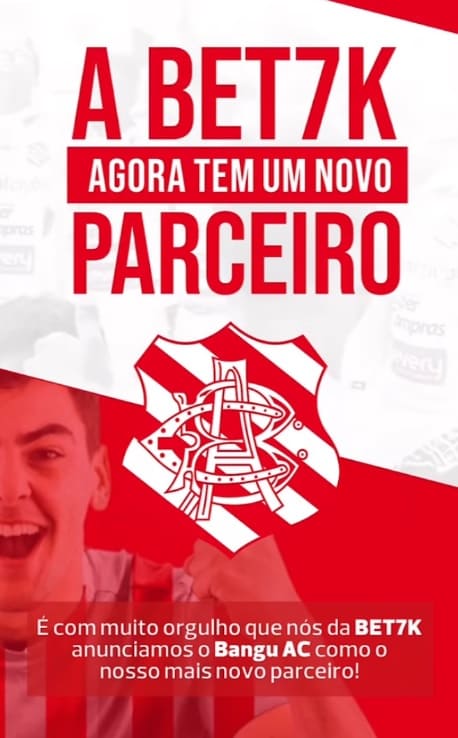 According to the official statement, the agreement is valid for the 2023 football season. inspiration for all of us," the post read.
In addition, the new partner wanted to salute the huge list of national football stars who have defended the colors of Bangu: "May our partnership be as enlightened and brings good luck as the team of Zózimo, Zizinho, Domingos da Guia, Marinho and company".
Official announcement from Bet7k:
"Attention to ALVIRRUBRO fans!
Rio de Janeiro's most traditional team has a new SPONSOR for the 2023 season! One of the pioneers of national football in the most inclusive way, now joins one of the pioneers of betting in Brazil.
May this partnership be extremely fruitful and formidable for the size of the two institutions! Welcome Bangou!
Bet7k is proud to sponsor a giant on the national stage, an institution of achievement and glories unparalleled in the history of Brazilian football, and one that serves as an inspiration to us all. We promise a lot of dedication to this wonderful project".
About Bet7k
Bet7k is a brand that offers "the best online betting and virtual casino games for you to enjoy". The site seeks to provide the best entertainment in football, basketball, tennis, esports and more. The house offers 3,000 games and over 1,000 betting market options, as well as deposit and withdrawal operations through PIX.
#bookmaker #Bet7k #sponsor #Bangu #iGaming #Brazil