Sponsor
The DART Group will sponsor public information forums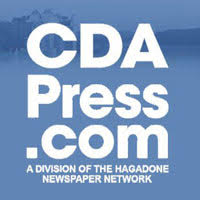 The "Role and Responsibilities of a NIC Administrator," the first in a series of On Point public forums, sponsored by a group of community-minded residents who call themselves DART, is scheduled for 6 p.m. Oct. 20 at the Harding Family Center, 411 N. 15th St.
A panel of former directors and management personnel will share their experiences and observations from their time with NIC. This will provide a unique, inside view of how the college works and the critical role of administrators, said DART President Rick Palagi.
"Over the past couple of years, DART has hosted a few events where we've gotten feedback from various people on how to support our community in a different way," Palagi said. "What we heard, overwhelmingly, was about misinformation and negativity surrounding local politics.
Palagi said the comments included frustration with the confusing political processes, disappointment with the lack of civil discourse, growing misinformation shared about local issues, as well as concerns over low voter turnout, in part due to the partisan fights. This is certainly evident in the current situation facing the college.
"The forum's panel format will take politics out of the equation and provide the solid information the community needs to make the best decision in the November election," Palagi said.
Future "On Point" forums will aim to support informed civic engagement through public interviews with residents and local leaders. Topics will include education, growth, elections, and other topics that affect our communities.
"We think most people would agree that issues like these are timely and absolutely critical to our community," Palagi said. "We hope that various experts and community leaders will offer their knowledge and experience to help us all be better informed to residents and voters."
DART (Dedicated, Accountable, Responsible, Together) is a nonpartisan group of community-minded citizens who seek to support informed voter decision-making through education and collaborative civil discourse.
#DART #Group #sponsor #public #information #forums