Sponsor a child
Toys For Schoolcraft County Program Needs Help; Friday night parade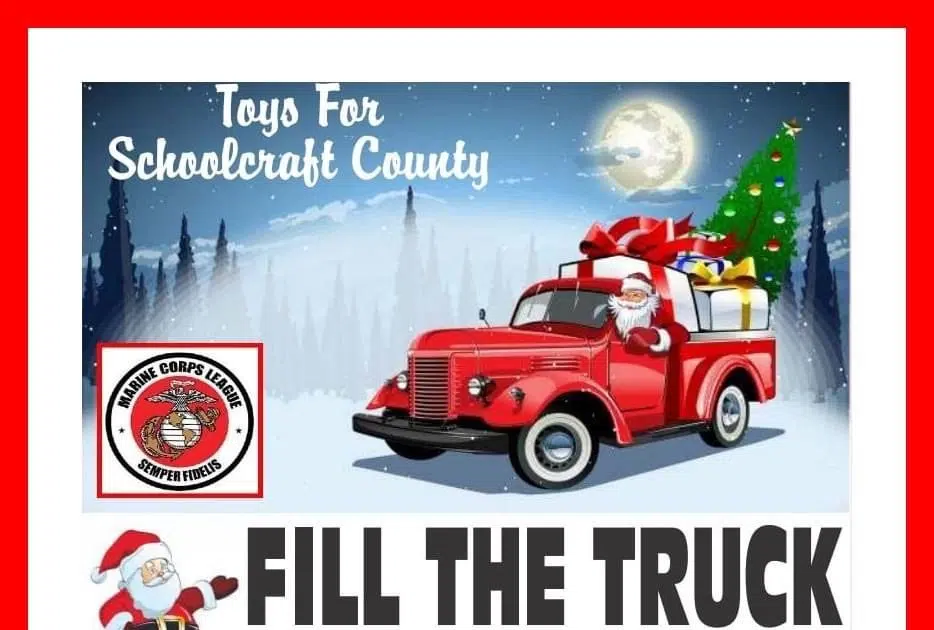 The Toys for Schoolcraft County program, sponsored by the Marine Corps League of Manistique, again placed its barrels for toy donations and collection cans at Schoolcraft County businesses this season.
All donations stay here in Schoolcraft County, and the Manistique VFW remains our headquarters which opens daily at 2 p.m.
Unfortunately, donations seem to be down this year perhaps due to economic conditions; our call is for those who can afford to give. Whatever the reason – our very important mission remains the same for the children of Schoolcraft County, no child will be left behind on Christmas morning!
Also – we would like to remind everyone that this Friday, starting at 6:30 p.m., is the annual Manistique Christmas Parade, and once again local Marines (fill the truck campaign) will be picking up unwrapped toys along the route of the parade starting at Habitat for Humanity Place and ending at Triangle Park.
.

#Toys #Schoolcraft #County #Program #Friday #night #parade