Sponsor
VBET will sponsor Goulamirian against Egorov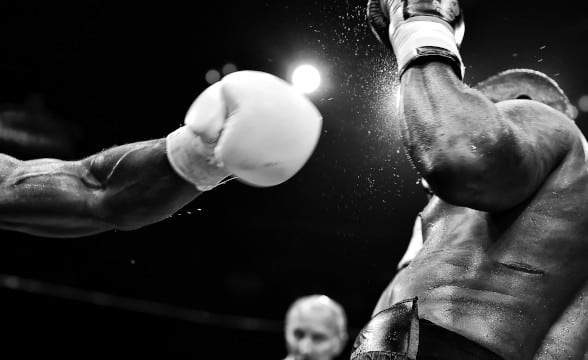 VBET, an award-winning sports betting and gaming operator, has pledged to sponsor the upcoming boxing match between Arsen Goulamirian and Aleksei Egorov. Through this approach, the operator wishes to extend its presence to professional combat sports enthusiasts.
VBET to support an exciting fight
The boxing match is one of the most anticipated events in professional boxing. It will see current WBA cruiserweight champion Goulamirian battle undefeated rising star Egorov. The match is scheduled to take place at La Palsestre in Le Cannet, France on November 19.
In an interview with France 2, a French television channel, Goulamirian warned his fans that this match is the culmination of his last three years of suffering and promised that "Egorov will pay dearly".
While Egorov remains undefeated, Goulamirian has 26 wins behind him, including 18 knockouts. Egorov, meanwhile, is the 2013 European champion and has eleven victories, including seven by KOS. Both athletes are known as bitter rivals which is why sports fans are so excited about the fight.
This is also why VBET is so excited to sponsor the game. Additionally, VBET is an Armenia-based company, which reflects Goulamirian's Armenian ancestry.
The match should have taken place a year ago
The current bout was originally scheduled to take place a year ago. Unfortunately, it has been postponed due to the raging COVID-19 pandemic. At the time, Goulamirian tested positive for the virus, ruining the game's hosting plans.
A year later, the French-born Armenian will crash with his Russian rival in a historic boxing bout. The event will also include two other matches between other professional athletes. There will be a middleweight class match between Kevin Sadjo and Emre Cukur and a light middleweight bout between Abass Baraou and Milan Prat.
VBET continues to expand its sports presence
The decision to support this exciting game reflects VBET's investment in professional sports. The sports betting operator wants to reach a wider audience with its content and grow its existing footprint. The company also has a significant presence in football and is now looking to expand into other sports as well.
Talking about the presence of VBET in football, in May, the sports betting specialist inked an extension of his French-oriented sponsorship deal with AS Monaco, a Ligue 1 football team. A few months later, VBET also has become the sports betting partner of OGC Nice, another Ligue 1 team.
#VBET #sponsor #Goulamirian #Egorov