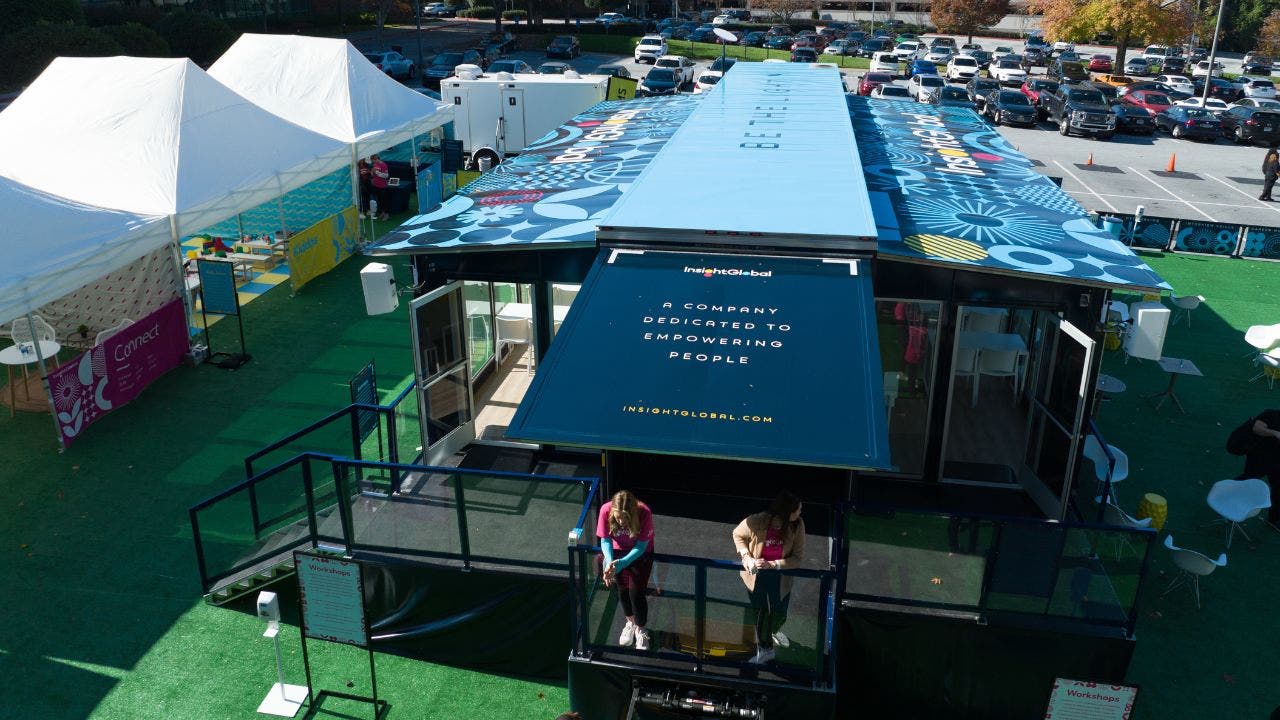 SAND SPRINGS – The current unemployment rate in the United States is low, but many people are underemployed or ready to seek a better opportunity. Many of us know how daunting preparing for a job search can be.
So this weekend, a modern, mobile job fair is set to kick off a nationwide tour here in Atlanta. This is a unique buying opportunity. Job seekers can get profiles, resume classes, and more.
"It's an immersive experience where we take the approach of going out into the community, rather than asking job seekers to come to us," Bree Davis said with Global Overview, an Atlanta-based recruiting agency.
From the company "Be the Light" The tour begins in Atlanta at Gray Lot Turner Field on Saturday, November 12 at 655 Central Ave SW, Atlanta, GA 30315.
"You can either attend the photo studio sponsored by LinkedIn, get a free digital and print photo, or have this conversation with this recruiter and say, "I showed up today with no resume," Ms. Davis told us. "They can sign up for one of our workshops and get a CV on the spot."
This free, one-day event kicks off a national tour aimed at helping people complete the tedious parts of job hunting in a single day.
Bert Bean, the company's CEO, said he saw a gaping hole that needed to be filled.
"How does 'the single parent working two minimum wage jobs just to make ends meet' (…) have time to figure this stuff out?"
They don't. This is the problem. Mr. Bean's for-profit global recruitment business decided to offer a free service to help people in their hometown.
"As simply as I can put it, we feel it's our responsibility," he said, "We believe in the power to develop our people here."
An Insight Global survey of Atlanta job seekers revealed the top four reasons job seekers are stalling. Twenty-seven percent said they were intimidated about looking for a job, and lack of confidence is at 26%. Some, 21%, don't know where to start and 20% said they fear no college degree means no advancement.
"We're here to help you build that trust," Bree Davis said of her survey results. "To help you articulate your skills, your talent in this CV workshop."
Putting all of these resources in one place was important to the company's idea of ​​helping people deal with what they call "time poverty" – not enough hours in the day. To make it even easier to say 'yes' and no 'no' to this opportunity, there will be daycare on site while you work on yourself.
"You don't need a suit or tie to show up here. Come as you are… Be self-reliant," Ms Davis said.
The event is expected to last from 9:30 a.m. to 6 p.m.
.

#Weekend #job #fair #offer #portraits #resumes #childcare